La Axarquia. Málaga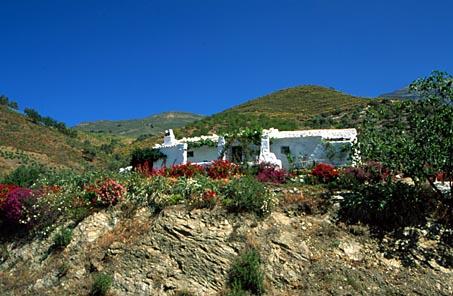 Read more
Read less
Axarquía, a word of Arab origin which refers to the position to the east of a place, has survived in the province of Málaga as the name for its easternmost region.
Its landscape, extremely uneven due to the proximity of the Penibética cordillera to the sea, still boasts many vineyards, although new subtropical crops and the impact of tourism have brought about economic and urban changes, particularly along the coastal strip.
As we move inland we come across small villages that have conserved in their popular architecture traces of the Muslim presence (to be sure, the reconquest of this area was not completed until the 15th Century).
The houses are positioned largely on hillsides, where the fairly low houses are adapted to the topography of the terrain, with steep, winding streets and strange corners. The arches across the roads, the passageways that join the upper storeys of houses and the whitewashed walls are the most characteristic features of the villages.
Well worth visiting are the cemeteries of the area, such as the one in Sayalonga, and the "paseros", the raisin drying houses of Cómpeta.
en
Read more
Itineraries
Difficulty Medium
A Vélez-Málaga
B Sedella
C Salares
D Algarrobo
E Sayalonga
F Árchez
G Cómpeta
H Torrox
I Frigiliana
J Nerja
Services and infrastructure
Specialties
Route of popular architecture