Rubite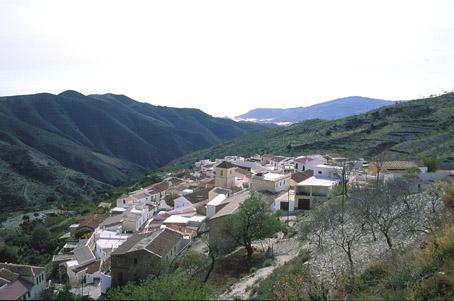 Read more
Read less
Located in the Lower Alpujarra, close to the Mediterranean coastline, it enjoys a mild subtropical climate propitious for growing figs and vineyards that produce the well-known local wine.
The south end of the municipality opens up to the coast, sharing the enchantments of the Mediterranean, i.e. a tranquil sea, a bright blue and clear sky and a gentle breeze, which duly gives its name as Costa Tropical.
History
Rubite, from the Arab Rubayt, meaning "small military and religious fortress", is a small village in the Mediterranean coastline of the Alpujarra, which like all the surrounding villages, based its economy on agriculture.
In the Nasrid period it must have been a part of the Taha del Gran Cehel, which had Almegí­jar as head of this region. After the fall of the Muslim kingdom of Granada, the Catholic Monarchs granted King Boabdil a large part of the Alpujarra region, including these lands as stated in the capitulation records. This village returned to the Castilian Crown after Boabdil left in exile to the north of Africa.
Documents from the 19th century referring to Rubite and the nearby municipalities, describe it as a prosperous place due to the production of raisins, wine and liquors.

Rubite
Municipio
The weather today in Rubite
Max

21

Min

21

Max

69

Min

69
°C
°F