Santa Fe de Mondújar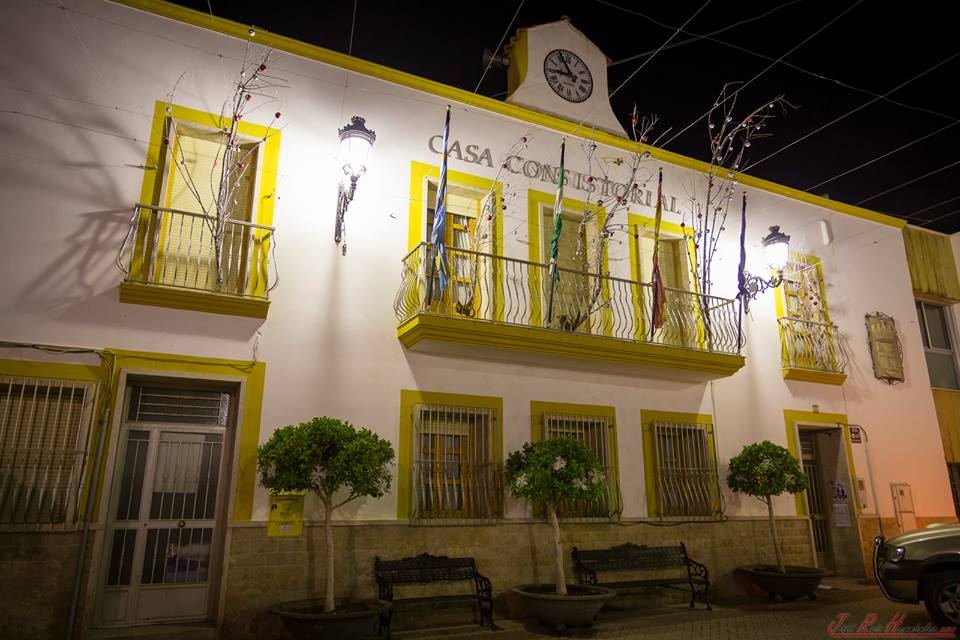 Read more
Read less
Village belonging to the AREA is Los Millares, a settlement that reached its moment of greatest splendour around 2500 BC, and which constituted the basis for a whole culture which transcended history in a significant way.
The village is set amid the fields forming a typical group of low white houses surrounded by the green of the crops. The church of the Virgen del Rosario stands out above the houses.
History
Settled since prehistoric times due to its location near fertile valleys and its strategic privileged situation.
From the Copper Age, in the middle of the III millenium BC, we find the settlement of Los Millares. It is a village with circular houses fortified with a wall and a large necropolis containing collective graves.
The Romans built a watchtower to guard the road that went from Guadix to Urci (Pechina). During the Al-Andalus period, Idrisi, a XII century geographer, tells us that the Mondujar Castle was on a hill near the river. Perhaps it was the old Roman fortress which the Arabs also used. Guechen or Huechar was the other hamlet in the AREA.
With the Christian conquest Santa Fe must have been founded which replaced the hamlets of Mondujar and Huechar as a centre of population. Before the War of the Alpujarras (1568-1570), Santa Fe, Mondujar and Huechar had 176 Moors. After the war and the expulsion of the Moors, repopulation was carried out in 1573. The repopulation was effected with 42 settlers from Jaen, Cadiz, Levante, Navarra, Lugo and one Italian who all arrived in Santa Fe. Mondujar and Huechar remained deserted.
A slow demographic recovery brings us to the middle of the XVIII century when the Official Land Registry (Catastro de Ensenada) states a population for Santa Fe of 262 inhabitants. The second half of the XIX century brought the prosperity that the cultivation of the Ohanes grape implied, along with the Gador mines which generated employment and the introduction of the railway. This economic peak lasted until the first decade of the XX century. In 1911 the first electric train was inaugurated in Spain, as an experiment, between Santa Fe and Gergal.
Currently, its economic activity is centred on the cultivation of oranges as an alternative to the Ohanes grape; also olives and fruit trees.
Santa Fe de Mondújar
Municipio
The weather today in Santa Fe de Mondújar
Max

21

Min

13

Max

69

Min

55
°C
°F