Santaella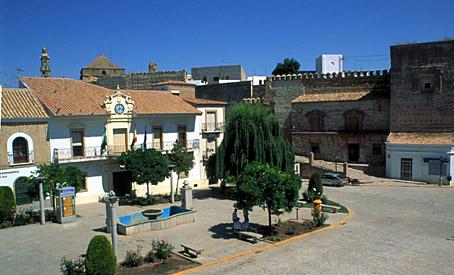 Read more
Read less
Situated in the south east of the province, in the La Campiña region, in an undulating landscape consisting primarily of fields devoted to the cultivation of cereals and other herbaceous crops.
The village itself stands on a low hill, and its narrow, winding streets with their traditional houses are built around Our Lady"s Church and the Main Square, site of the turret of the old Castle, the former Town Hall and the remains of the Almohade walls.
History
Its name is derived from the Mozarabic Senticella, diminutive of sentix, meaning "hawthorn", or "hawthorn bush", a reference to the abundant flora of this type found near the site on which the village was founded.
Neolithic remains have been found in the AREA, as well as Bronze Age, Iberian and Roman relics.
In 1240, it was reconquered by Ferdinand III and came under the control of the Crown of Castile and Leon.
The village gained its independence in 1569.
In 1649, the village came under aristocratic control when it was purchased by the Cordoba nobleman Diego de Aguayo y Godoy, who was awarded the title of Marquis of Santaella by Philip IV.
In autumn 1733, the village freed itself from aristocratic control and became independent once more.

Eminent citizens
Diego de Aguayo y Godoy, 1st Marquis of Santaella.
José de Aguayo y Manrique, 2nd Marquis of Santaella.

Santaella
Municipio
The weather today in Santaella
Max

14

Min

7

Max

57

Min

44
°C
°F