San Isidoro del Campo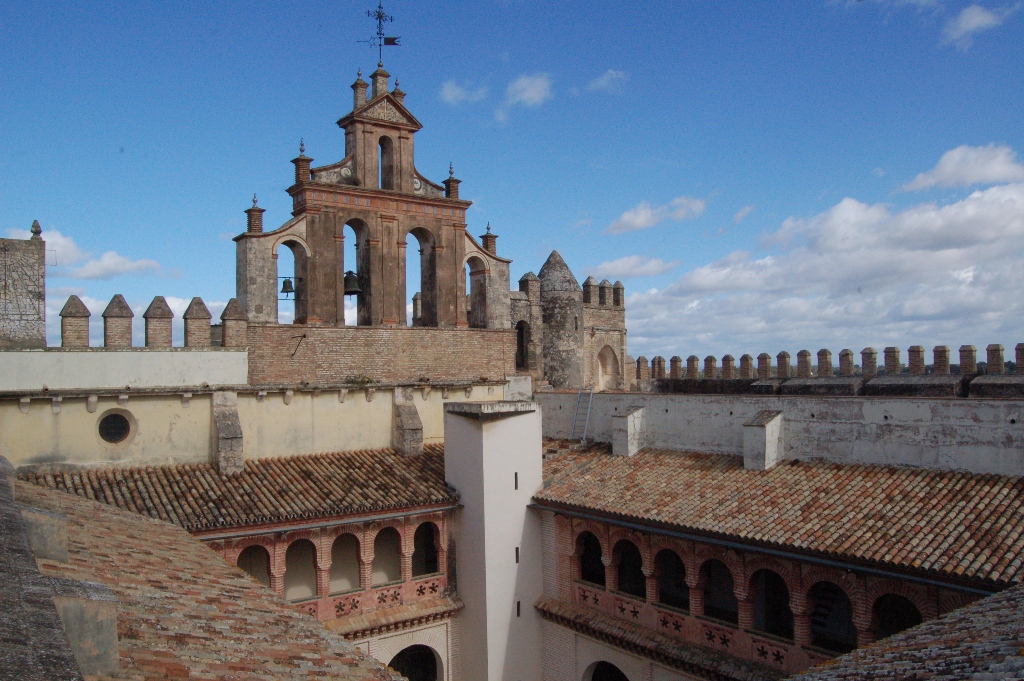 Read more
Read less
Located in Santiponce, the Monasterio de San Isidoro del Campo was founded somewhere near the Roman ruins of Itálica, by Alfonso Pérez de Guzmán and María Coronel Alonso in 1301, where according to tradition San Isidoro de Sevilla had been buried. His remains were discovered and moved to León in 1063.
Since its foundation, the monastery has been under the spiritual and temporary administration of different religious orders. In 1432 the Hieronymites of the Order of Saint Jerome significantly reformed the monastery which is reflected in the concept of monastic life and in the decoration.
In this unique fortress-monastery, with a double church, the Gothic style is juxtaposed with clear Languedoc and Mudejar influences, where the Almohad tradition is clearly visible. Unlike Cistercian austerity, the Hieronymite monastery is decorated with murals that make up what is possibly one of the most outstanding ensembles in Spain.
The monastery was extended and became richer over the centuries, eventually having a tower, a belfry, five cloisters and, next to the monastic quarters, the attorney general's quarters, a hostelry and the farming facilities expected of an institution aspiring to self-sufficiency.
During the Baroque, period, this medieval establishment was transformed with altarpieces (the two by Martínez Montañés on public display are worthy of special mention), stalls, new murals and plaster vaults.
From 1 January to 30 June and from 1 September to 31 December: Tuesday, Wednesday, Thursday from 10 am. to 3 pm (last pass 2 pm) Friday and Saturday from 10 am to 7 pm (last pass 6 pm) Sundays and public holidays from 10 am to 2:30 pm From 1 July to 31 August: Tuesday to Sunday and public holidays from 10 am to 3 pm The enclave is closed every Monday and on the following days: 1 January, 6 January, 24 December, 25 December, 31 December. The visit lasts approximately 45 minutes. Visitors will not be allowed access to the site 30 minutes prior to the time of closing. The site does not offer a guided tour. Groups maximum 30 people for security reasons. Confirmation of groups by e-mail as far in advance as possible.
San Isidoro del Campo
Avenida de San Isidoro del Campo, 18, 41970
Services and infrastructure
Historic building
Parking
Target audiences
Couples, Lgbti, Seniors, Friends, I travel alone, Professional, deal, young people, For families
Specialties
Archaeological Site (Monuments), Monastery (Other Visits)