Old Tobacco Factory - University of Sevilla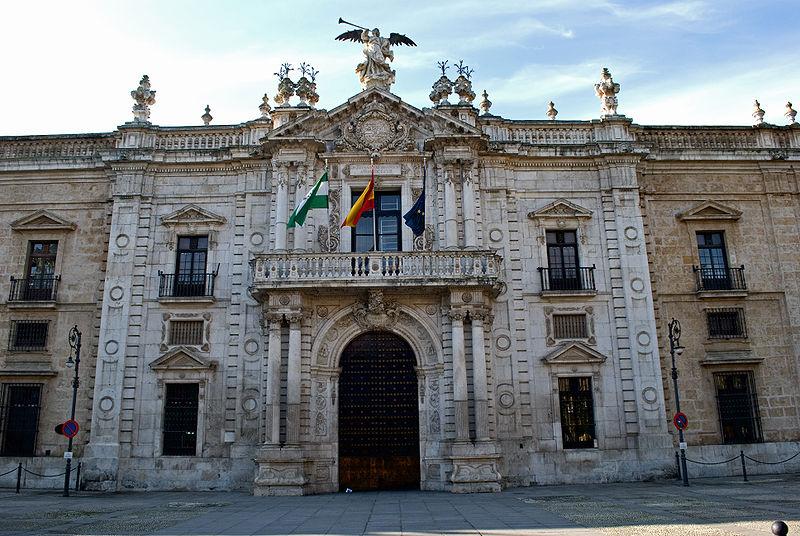 Read more
Read less
In Seville, the Old Tobacco Factory, now the seat of the University of Sevilla, is a stone building constructed during the 18th century and housed the very first tobacco factory established in Europe. It is one of the most splendid examples of industrial architecture during the ancien regime.
Since the mid 20th century, the Old Tobacco Factory has been the seat of the Vice-Chancellor of the Universidad de Sevilla and some of its Faculties.
In Spain only the monastery of El Escorial and is larger in size. The precinct is surrounded on three sides by a ditch that isolates it from the exterior, it is on two floors with mezzanines in the residential areas.
Architectural features include the general design of Renaissance buildings, with Herrera-style features in the floor plan, courtyards and details of the façades. The façades are finished with cut stone, modulated by pilasters which rise up over a pedestal running round the building.
Two different areas can be distinguished in the building, the first which was dedicated to production and which occupies two-thirds of the building and the remaining area which we could describe as palatial and which corresponds to the entrance on the Calle San Fernando and includes the entrance hall, stores and the living areas.
The University also offers other types of visit, such as "A day at the University" (5 hr duration) and specific visits to the Iglesia de la Anunciación (1 hr), the Panteón de Sevillanos Ilustres (40 min.) and the Forestier Gardens (45 min).
Tuesday and Thursday from 11 am. to 7:30 pm.
Services and infrastructure
Accessible for handicapped
Historic building
Parking
WIFI
Target audiences
Couples, Seniors, I travel alone, Lgbti, For families, Friends, young people
Specialties
Other Monuments or patrimonial Elements, Historical Complex
Duration
60 minutos aproximadamente