Catedral de Sevilla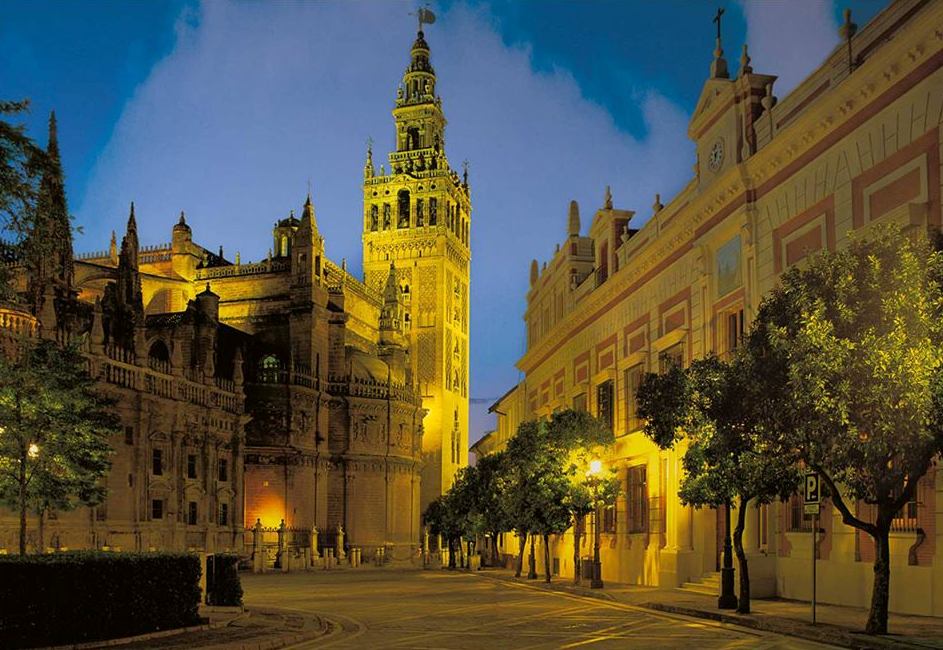 Read more
Read less
Construction of the Seville Cathedral began in 1401 over the Almohad-style great mosque, whose Patio de los Naranjos (Courtyard of the Orange Trees) and minaret still remain.
This magnificent Gothic cathedral is among the largest Christian churches in the world. The grandeur of its interior is the first thing that attracts visitors who walk through its doors for the first time.
The Seville Cathedral 5 naves and 25 chapels, which contains works of art by some of the most famous Spanish painters.
General admission: €9 (includes visit to El Salvador. You can buy tickets at the ticket offices of the two churches). Reduced admission: €4 (pensioners and students up to 25 years). Audio guide: 3€. Optional visit to roofs and stained glass windows: €12 (booking at www.reservas.cubiertasdelacatedral.com). Admission free for people registered or residing within the Diocese of Seville, children under 14 years accompanied by an adult, disabled persons with a disability of over 65% (with companion free of charge when it is an essential requirement for the disabled person) and unemployed persons.
Monday, from 11:00am to 3:30pm. (from 4:30pm to 6:00pm, free tour with audio guide, with advance booking in Spanish and English). Tuesday to Saturday, from 11:00am to 5:00pm. Sunday, from 2:30pm to 6:00pm.
Services and infrastructure
Accessible for handicapped
Facilities for Disabled
Historic building
Shopping area
Duration
1 hora 30 minutos