Royal Parish of Señora Santa Ana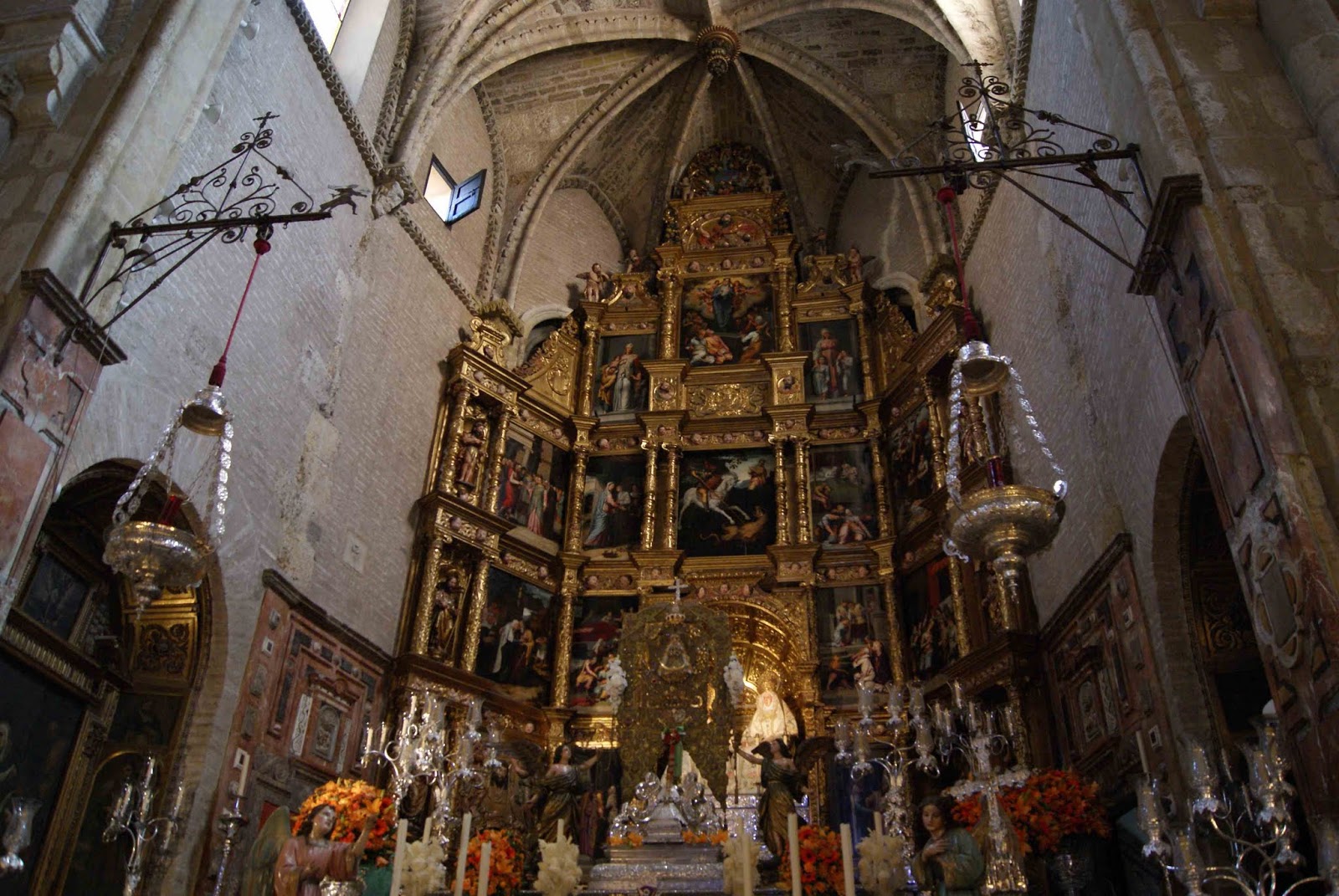 Read more
Read less
The building of the Royal Parish of Señora Santa Ana, which has a Mudejar Gothic style, was built on the orders of King Alfonso X the Wise in what is known as the Triana Quarter. Construction began in 1266 by Castilian master stonemasons and Moorish foremen.
This is the first Christian church built from scratch in Seville after it was reconquered in 1248. Noblemen, soldiers, merchants, seamen and wealthy citizens from the quarter built chapels in the original part of the church from the late fifteenth century on, founded chantries and left their mark, together with famous sculptors, painters, architects, metalsmiths and potters who created the magnificent works which form part of the building or are amongst its artistic treasures.
In addition to the three chapels of the naves, the Royal Parish of Señora Santa Ana has another six in the aisles, two at the feet and the retrochoir. The main altarpiece, by Nufro Ortega and Nicolas Jurate, contains fifteen panels by Pedro de Campaña, the most representative Mannerist artist of his era. The altarpiece has been fully restored by the Andalusian Artistic Heritage Institute (IAPH) between 2008 and 2010.
The earthquake of 1 November 1755 greatly damaged the church, so Pedro de Silva, Main Master Builder of the Archbishopric, rebuilt it partially and gave it a Baroque appearance that is still evident in the exterior. An internal refurbishment was carried out between 1970 and 1972 under the direction of the architect Rafael Manzano to enhance the brick and stonework, thus recovering its medieval appearance.
The history, architecture and works of art from the Royal Parish Church of Señora Santa Ana have been part of the cultural heritage since 1931, and are a wonderful setting in which to recreate the magnificent cultural treasures that so many people have gradually created between the calle Larga and the Plazuela over more than seven centuries.
From 19-10-2023
Monday
10:00 - 13:30

16:30 - 19:00
Tuesday
10:00 - 13:30

16:30 - 19:00
Wednesday
10:00 - 13:30

16:30 - 19:00
Thursday
10:00 - 13:30

16:30 - 19:00
Friday
10:00 - 13:30

16:30 - 19:00
From monday to thursday from 10:30 am. to 1:30 pm. and from 4:30 to 7 pm. Friday from 11 am. to 13:30 pm. and from 4:30 to 7 pm.
Services and infrastructure
Accessible for handicapped
Historic building
Specialties
Sacred (Museum), Church (Other Visits)