Los Pinelo Palace House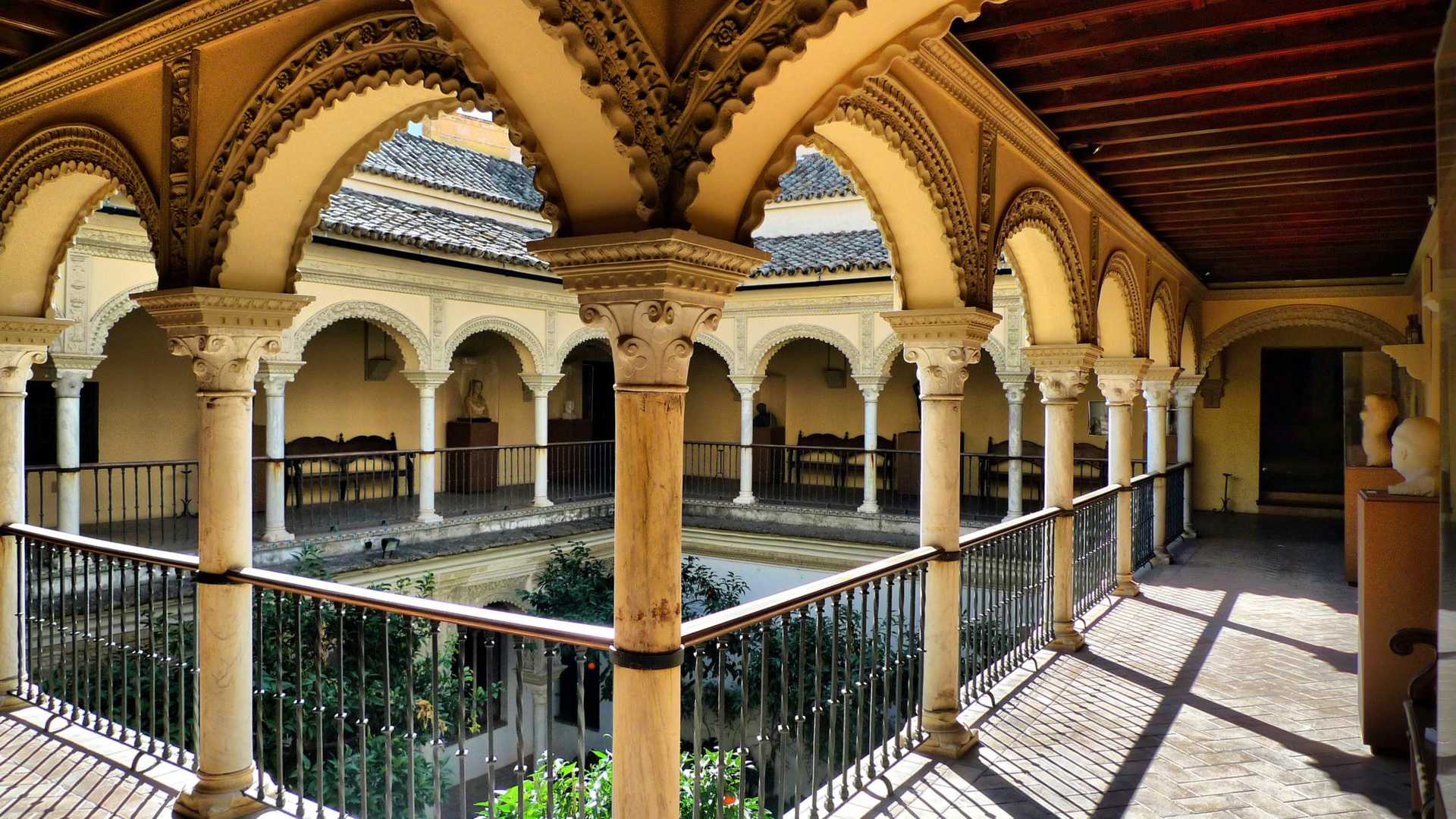 Read more
Read less
Located in Seville, the Los Pinelo Palace House was built in the first third of the 16th century by Canon of the Cathedral, Diego Pinelo, a descendent of rich Genovese merchants who had settled in Seville. Today it houses the Royal Academy of Letters and the Royal Academy of Fine Art in Seville.
The Los Pinelo Palace House is modelled on a medieval palace-mansion enriched with Renaissance, and especially Mudejar elements, which were repeated in other buildings from this period in Seville such as the Casa de Pilatos and the Palacio de las Dueñas. It lies around 4 uncovered areas: a mounting block, the court of honour, around which stand the halls and main rooms of the house, the back garden, which like the first two elements has galleries, fountains and other adornments, and a fourth patio which both simpler and smaller.
The Library is also outstanding, featuring a Mudejar coffered ceiling, and the Assembly Hall, a good-sized, rectangular room with a magnificent ceiling.
Comments: Free visit to the courtyard from Monday to Friday
Tuesday and Thursday from 10:30 am. to 1:30 pm. Visit to the courtyard (free): From Monday to Friday.
Services and infrastructure