España Square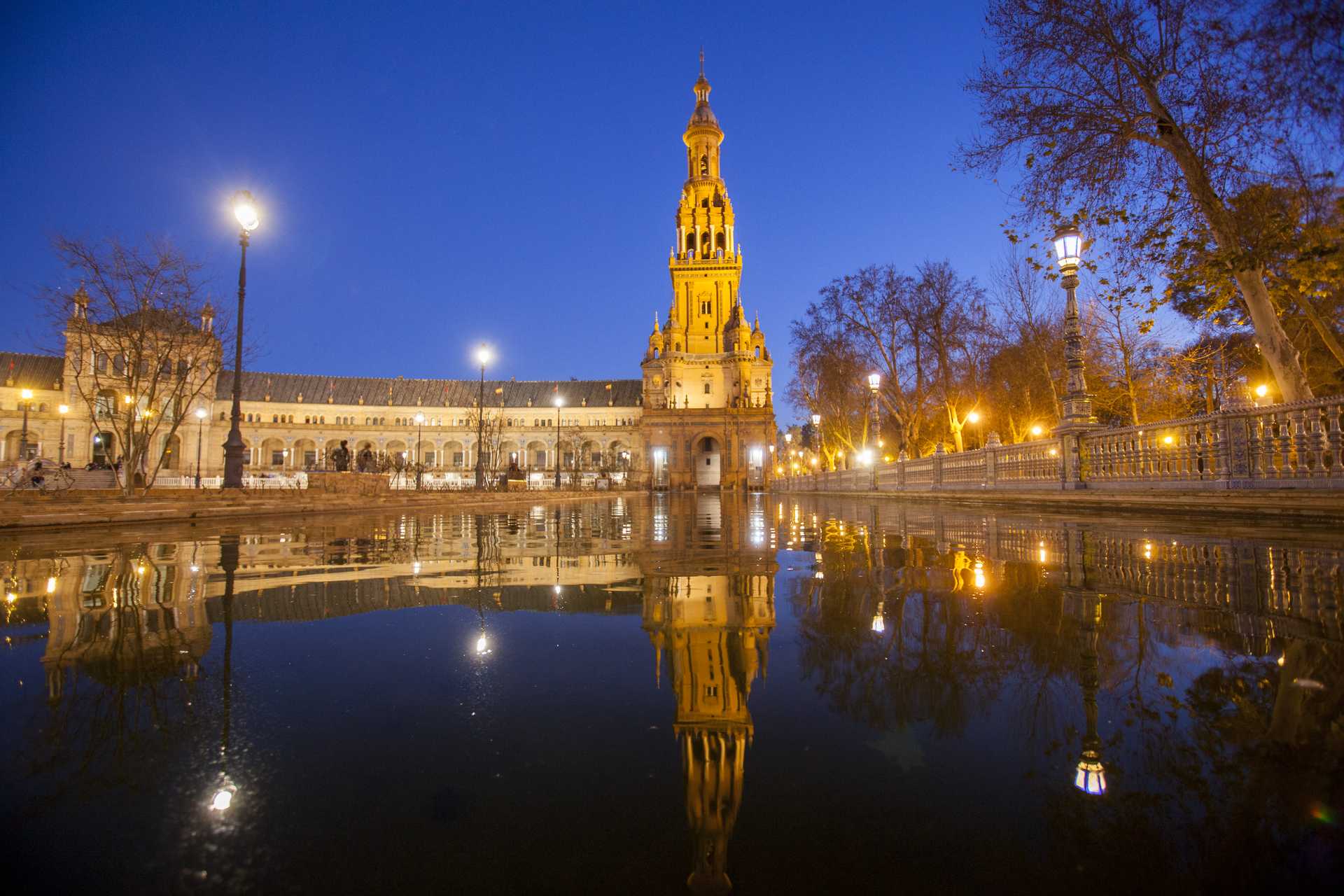 Read more
Read less
Plaza de España, located within the site of Maria Luisa Park, was designed by the great Sevillian architect Aníbal Gonzáalez as part of the Ibero-American Exhibition of 1929. Its semi-elliptical shape is a symbol of the embrace between the ancient metropolis and its colonies. The building that surrounds the square it is facing the River Guadalquivir, the place from which the trip to the Americas began.
It is a magnificent square, with a total surface area of ​​50,000 square metres, arguably the most imposing square in Spain. Along the entire perimeter of the square there is a 515-metre canal where you can enjoy boat rides.
The four beautiful bridges that cross the canal represent the ancient kingdoms of Spain. The main attractions of the square are its semi-circular lake, the twin towers, the benches with tiles showing the names of 49 Spanish provinces, and its beautiful coffered ceiling.
Everyday from 8 am. to 10 pm.
Services and infrastructure
Segments
Culture, Leisure and fun
Specialties
Squares (Other Visits)