Plaza de España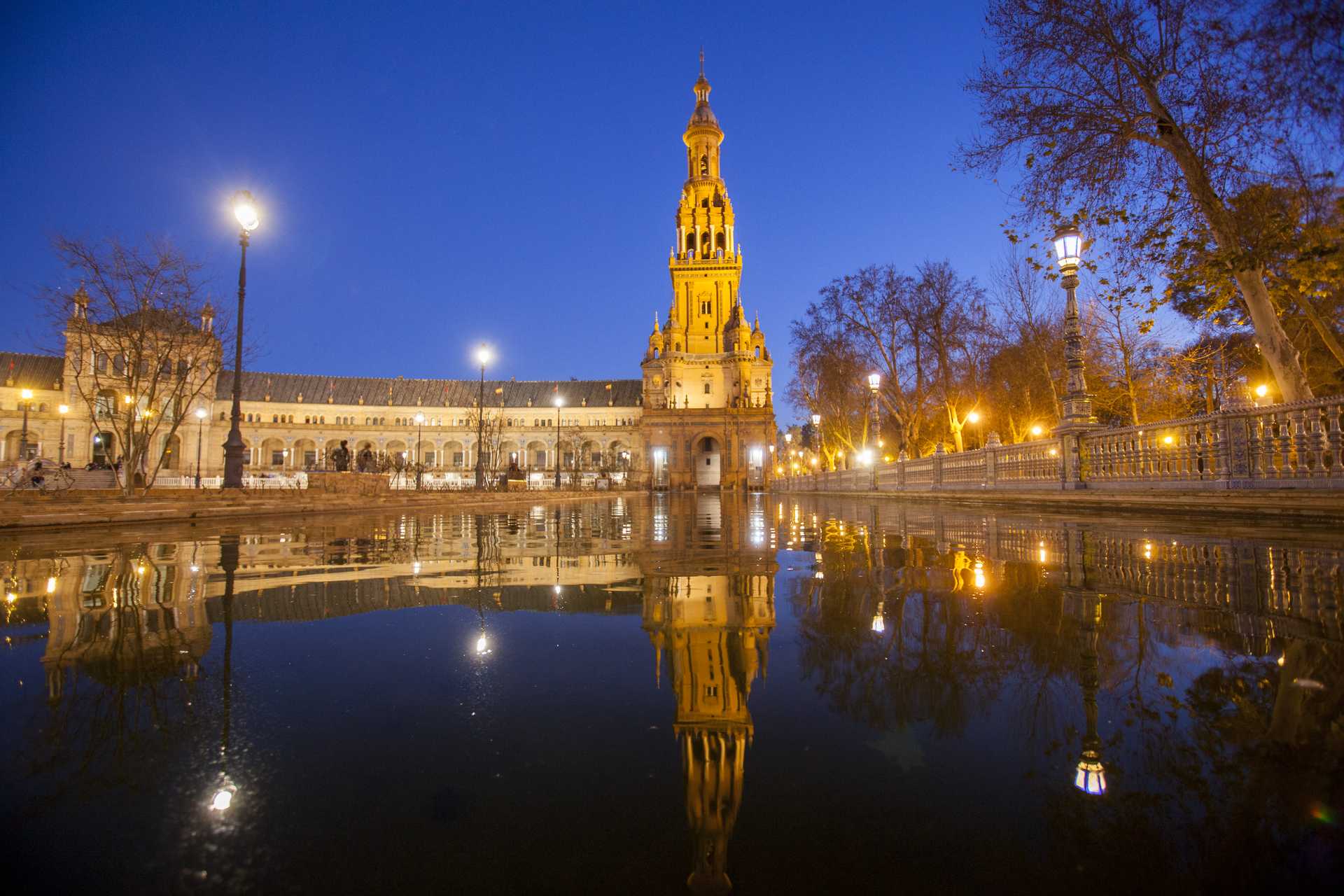 Read more
Read less
The Plaza de España was built for the Spanish-American Exhibition of 1929, amongst many other buildings. It represents the so-called regionalist architecture and stands out because of the skilful combination of a brick structure, tiles and many different polychrome ceramic decorations.
The square's main attractions are its semicircular lake, its twin towers, the benches that depict 49 provinces of Spain in ceramic tiles, and the beautiful coffered ceiling in the building.
Everyday from 8:00 am to 24:00 pm.
Services and infrastructure
Segments
Culture, Leisure and fun
Specialties
Squares (Other Visits)