Estación de Esquí y Montaña de Sierra Nevada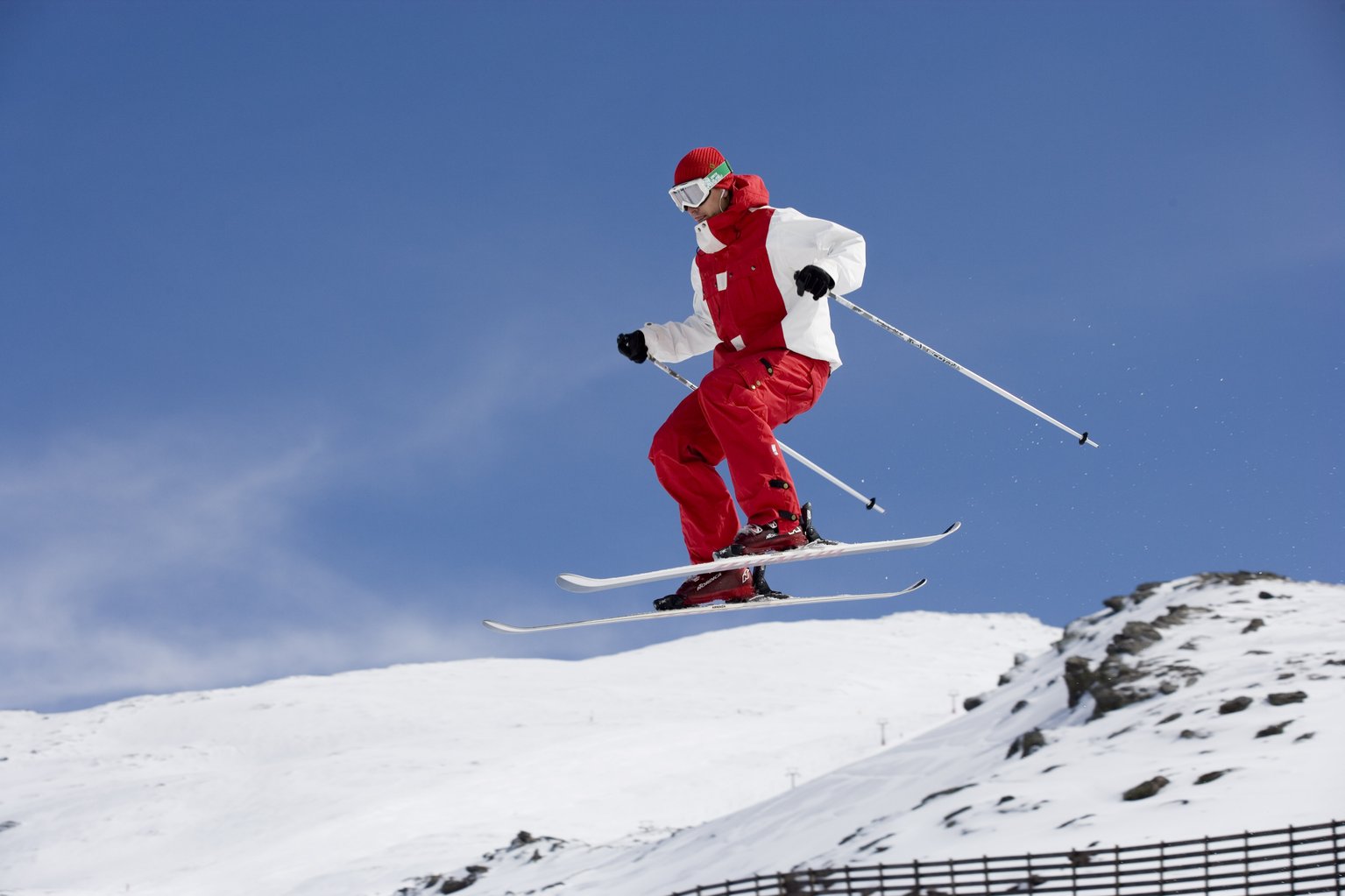 Read more
Read less
Sierra Nevada with the Five Senses. Sun, Snow and much more all year round.
The Sierra Nevada Ski Resort is in Sierra Nevada Nature Reserve, in the town of Monachil Granada, it is run by the company Cetursa Sierra Nevada.
This is the southernmost resort in Europe, with an enviable climate, to enjoy mountain sports, skiing and snowboarding, on the magnficent slopes with different difficulty levels. The Sulayr Snowpark, the Pista del Mar slope for children and the best range of complementary leisure activities you can imagine, where you can find fun from dusk until dawn, guaranteed throughout the season.
The Sierra Nevada ski resort offers countless services: hotels, restaurants, bars, shops, sale and hire of equipment, bicycle hire, area for campervans, car parks, buses, lockers, travel agency, nurseries,
The traditional celebrations in Sierra Nevada are intense, Christmas, Three Kings, Carnival and even May Crosses. They are unique and different experiences not to be missed.
In summer, the Sierra Nevada Ski Resort has a full and varied programme of events and leisure/sports activities, designed to satisfy the differing requirements. Fun is guaranteed for all ages, at the Bike Park, at the Mirlo Blanco children and family attraction park, the Russian Sledge, the heated pool, ice skating rink, non-motorised go-carts, offroad skating, music shows, star gazing...
Services and infrastructure
Accessible for handicapped
Adapted rooms
Bar
Facilities for Disabled
Gas station
Parking
Rent a car
Restaurant
School
Swimming Pool
Toilets
Tourist Office
Target audiences
young people, Lgbti, deal, Friends, Couples, For families, Seniors, I travel alone
Segments
Sports, Equestrian Tourism, Nature, Leisure and fun, Cyclotourism
Type of activity
Multi-adventure activities, Hiking, Kayaking, Others, Orienteering, Mountaineering, Canyoning, Climbing, Horse riding, Skiing and snowboarding, Biking
Specialties
Canyoning, Climbing, Travesía, Senderismo, Mountain Biking, Downhill skiing, Motos de Nieve, Heliesquí, Rafting, Montañismo, Turismo Ecuestre
Quality brands
"Q" for Tourism Quality
Season
Winter, Summer, Spring, Autumn