Soportújar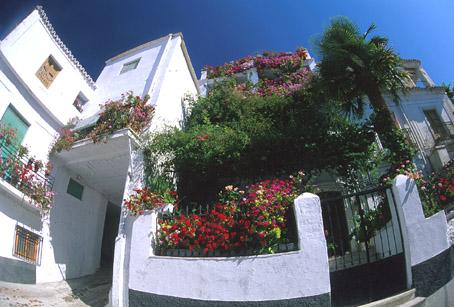 Read more
Read less
The municipality of Soprtújar is located on the south face of the Natural Park of Sierra Nevada.
It is one of the first villages from the west entrance to the Alpujarra and shares the typical features of all the villages in this area, which is characterized by narrow streets with memories of a Moorish past.
In the heart of the Alpujarra, a unique natural connection between the Mediterranean coast and Sierra Nevada, towered by the highest peaks in the Peninsula, Soportújar is a place to visit as part of the Alpujarra route.
History
In the 13th century it was a farmhouse land dependent on the Taha de Órgiva.

In 1572 Phillip II leased it to 27 families for 25 reales (coin of 25 céntimos, one quarter of a peseta) per year.
The Parish Church is built on top of an old mosque. There are still remains of a Moorish processing site for minerals.

Soportújar
Municipio
The weather today in Soportújar
Max

12

Min

11

Max

53

Min

51
°C
°F