The 500th Anniversary Menu will start in spring with the collaboration of the Andalusian catering industry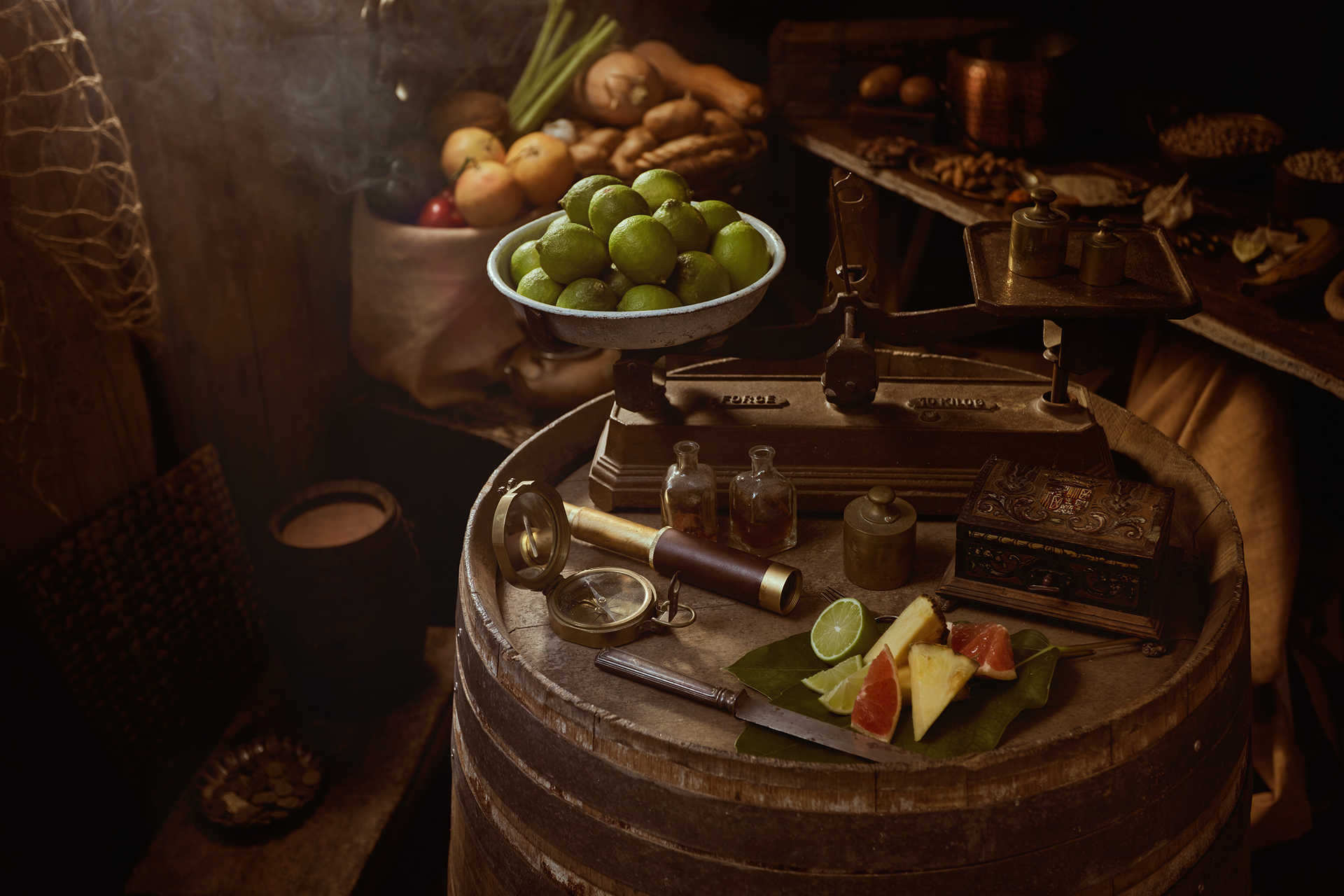 Take this exciting gastronomical journey that numerous Andalusian restaurants have prepared for you. A commemorative menu with products that originated in Spain, overseas culinary discoveries and the most avant-garde preparation techniques. Endless aromas, flavours, nuances and textures for the most intrepid palates.
The first circumnavigation of the world was completed in Seville on 8 September 1522. After three years of extraordinary human endeavour, including the loss of crew members and boats, eighteen men returned to land led by Juan Sebastian Elcano. The expedition, which was the idea of Ferdinand Magellan, began with 245 crew members and 5 ships, and the objective was to obtain the spices produced in the Moluccas Islands. These spices included cloves, pepper, cinnamon, star anise and cardamom, and they were highly valued in Europe.
What none of them knew was that their feat would mark a before and after in history, they were the first to circumnavigate the globe. To sail right round the world meant that they had to travel through three oceans and several continents, which meant they were able to discover new foods that they would store in their ships in order to bring them back to Spain.

With this historical feat as the main axis, the University of Malaga, in collaboration with the Archive of the Indies in Seville, made historical research analysing all the products they took with them and brought back. The purpose of this study was to determine the value in gastronomic terms resulting from such a significant event and to undertake a singular initiative which would be a combination of history and gastronomy.

This led to an interesting project called \"500th Anniversary Menu\", which is based on culinary respect for those products that played a leading role in such an enormous feat. At the same time, the aim was to maintain a certain historical accuracy, so that diners could enjoy the values offered by these foods in accordance with history.

The menu
This initiative will start in spring 2022. It will involve restaurants and hotels creating unique menus and dishes and making them available to their customers These culinary delights will be both of their own innovation as well as being inspired by the proposals offered by the project. With this gastronomic experience will be a journey to the new world, to exotic lands and even to Spain itself filtered through the most intense and pure flavours.

The foods that play a leading role in the different menus will be those that started out in Spain, such as quince, sardines, olive oil, anchovies and capers, and those that arrived here after the expedition and caused a revolution, including tropical fruits, cocoa, turkeys, ginger and yucca.

Dishes such as rice with pumpkin and green beans, red tuna marinated with guacamole and ground chilli, roast suckling pig with tamarind and textured banana toffee will take you back to the 16th century. Would you like to join in?

MORE RELATED HEADLINES
MON TUE WED THUR FRI SAT SUN
Distance to the town (km)