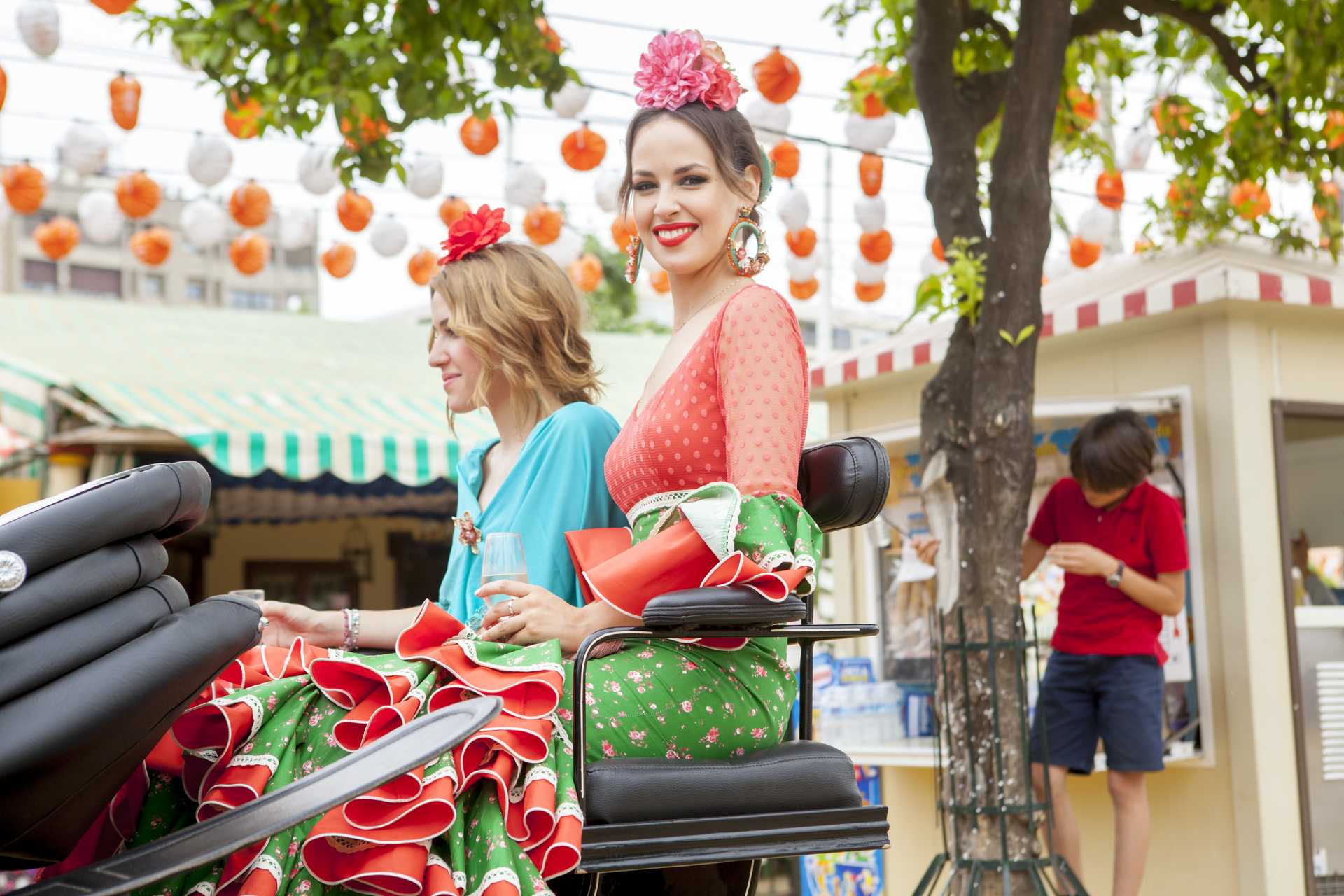 The April fair
Seville Fair
Seville is calling...Seville is a city with very special colour, and all the more so during the fair... From saetas (religious flamenco songs) to sevillanas (Seville flamenco songs)... Once the pointed hoods, trumpets and drums of Easter week are left behind, it is the turn of flounces, ornamental combs, castanets, and, above all, the joy of a people who positively give off imagination and good humour. Seville is more beautiful than ever during the fair, and, with music and jubilation, it displays the essence of this magical city: its joyful spirit and the good nature of its people.
Come and join the residents of Seville, who take their hearts to the Real de la Feria (Fair Ground), to the rhythm of Sevillanas, as if the city had moved location for a few days.
Music plays all the while, colour explodes all around, bright, spotted dresses adorn the surroundings, and riders show off their horses amidst the crowds. In the background, an ensemble of heady aromas creates a tempting atmosphere for the senses: fried fish, olives, paella, ham... with fino sherry and manzanilla sherry to wash down these gastronomic delicacies. All this with the enchantment of nights that do not end until well into the early hours. People eventually begin to head off in search of a cup of hot chocolate with typical churros (flour fritters), before resting for a couple of hours to continue on to the final Sunday of the Fair.
Seville awaits you...