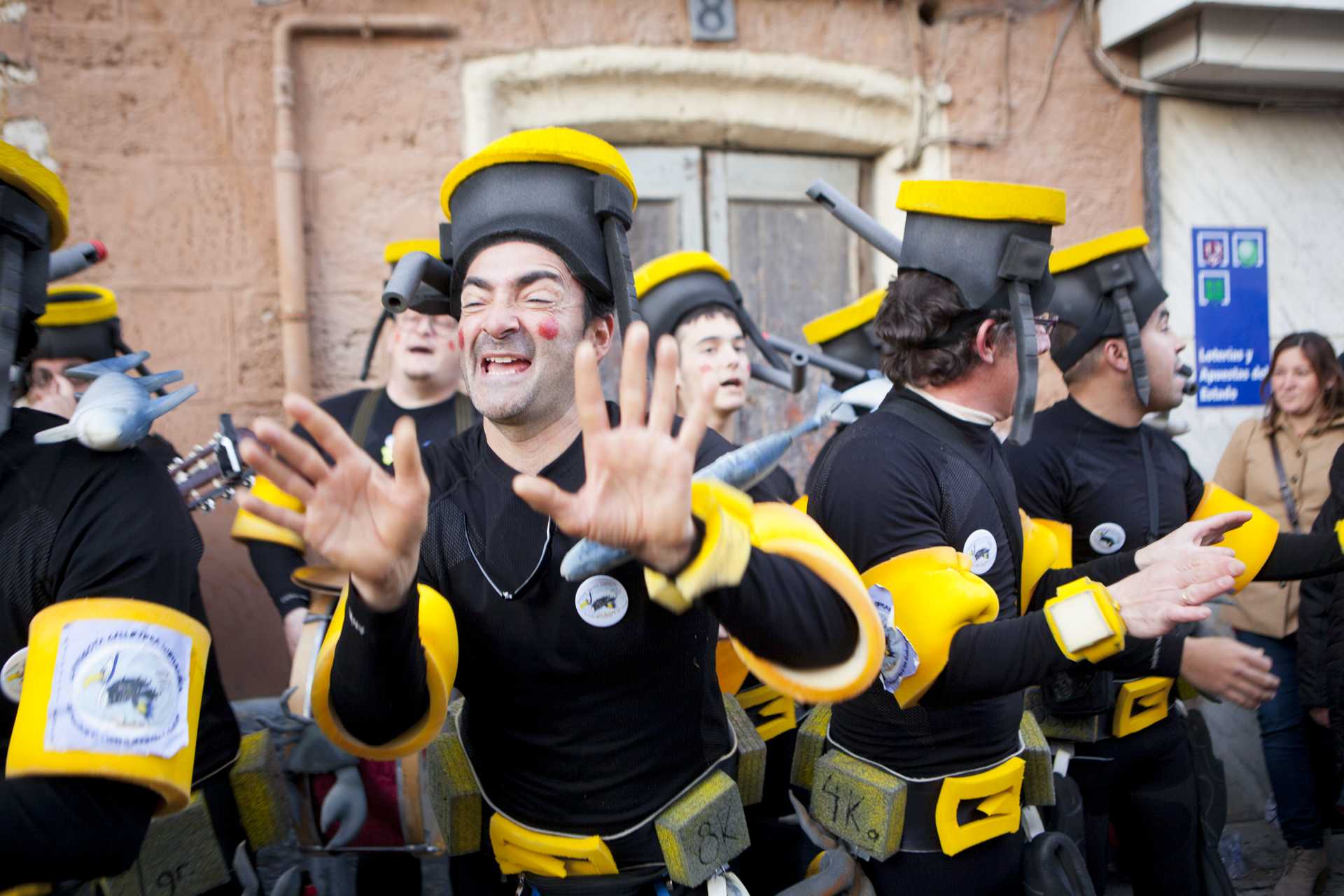 The Carnival in the street
The costume "tipo" is the real king of the Carnival of Cadiz. It is almost obligatory to wear fancy dress, either individually or as a group, above all on the first Saturday of the Carnival.
You can buy some in one of the shops which deal almost exclusively in this kind of merchandise.
The ideal time to wear your fancy dress is the first Saturday of the Carnival, or during any of the parades.
Carrusel de coros (parade of the groups)
The parades of the coros take place on the holidays during the Carnival, traditionally in the area around the Abastos Square. The coros sing about holy figures and offer their tangos to the thousands of people who throng the square.
The success of these parades has led to new routes being introduced taking in other streets and squares during the week.
If you visit Cadiz on the first Sunday of the Carnival, make sure you see them, never before 1pm. They will give you several hours of fun. In the numerous bars in the neighbourhood you can try some of the typical local products and rest between performances.
Processions
There are two main processions during the carnival celebrations.
The one which takes place on the first Sunday runs down the road entering the city and brings together thousands of visitors in a spectacle full of colour and fun. Around 100,000 people, including locals and visitors, are estimated to throng the access road to the city, often becoming active participants in the show. This unceasing parade of floats, groups of costumed people and music groups takes more than 4 hours to move along the 3.5 kilometres of its route.
The second parade, known as the "Humour Parade", is on the last Sunday, and moves through the historic centre of the city, with the liveliest display of fancy dress and street participation you could wish for.
Ilegales (informal groups)
The "illegal" groups, also known as the "family" groups, came into being a few years ago as another form of street participation in the Carnival. There are a host of bands formed by groups of friends, work colleagues, clubs, families, etc. which are rivals to the "official" groups in their repertoire.
During the Carnival the entrance to the Post Office, in Flores Square, acts as the "Falla Theatre" for these groups.