Villanueva de la Concepción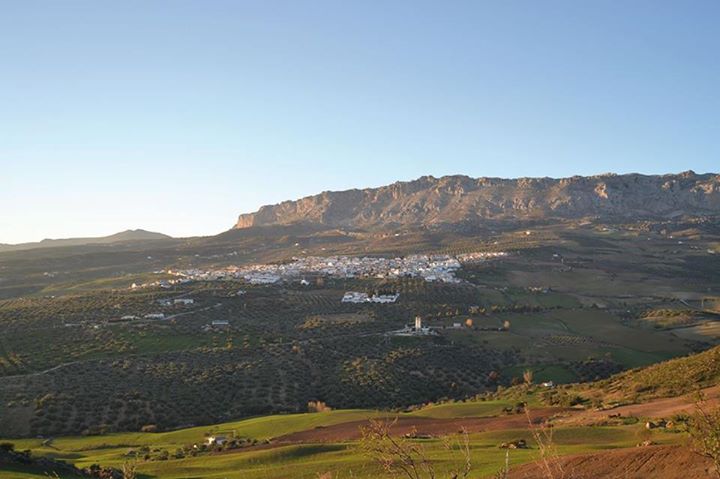 Read more
Read less
A locality situated at the foot of the Sierra del Torcal, in the hollow which stretches from here to the mountains to the west, in a beautiful agricultural setting devoted to cereal, almond and olive production, overlooked by the impressive El Torcal Rock, declared an official Beauty Spot, a delightful natural monument fashioned by time and by the effects of nature on rock.
Its design is typical of the colony villages, consisting of a rational approach to urban planning which at the same time respects the traditions of local popular architecture.
History
Despite its youth as a separate population, the history of Villanueva de la Concepcion is rooted in the dawn of humanity. Natural step between Antequera and Montes de Malaga, Iberians, Romans, Muslims and Christians have occupied this land, leaving traces in a rich and varied history.

The first traces of human settlements in this area correspond to the Middle Paleolithic.

The Iberians founded the first village which is reported in this municipality, the city of Osqva, who later became one of the villas of the Roman province of Malaga cited by the historians Livy and Pliny in his works. The symbol of the peaceful lying Leon that appears on the shield of the municipality comes from this ancient Roman city.

During the period Nasrid, Villanueva was defended by a ring of castles, while allowing the passage to the city of Malaga. In this sense, the castles of Cauche, Hins, Almara and Xébar, the latter in the town of Villanueva de la Concepcion, was to safeguard the natural three steps toward the coast.

After the conquest of Antequera by the Infante Don Fernando, on 4 September 1410, the Nasrid reoccupied the fort Xébar in the autumn of that same year, looted it and destroyed it. The governor of Antequera rebuilt it again, but once the war of Granada finished, the area lost all its strategic value and it began to be abandoned and destroyed.

The uninhabited area of Villanueva de la Concepción regained some prominence during the second half of the eighteenth century, coinciding with the construction of the Royal Road linking Malaga and Madrid. Alongside this important pathway began to emerge farmsteads and cottages that eventually end up setting the current town.

On March 17, 2009, the Government of Andalusia approved the constitution of Villanueva de la Concepción as the town number 101 of the province of Malaga.

Villanueva de la Concepción
Municipio
The weather today in Villanueva de la Concepción
Max

17

Min

8

Max

62

Min

46
°C
°F