Zahara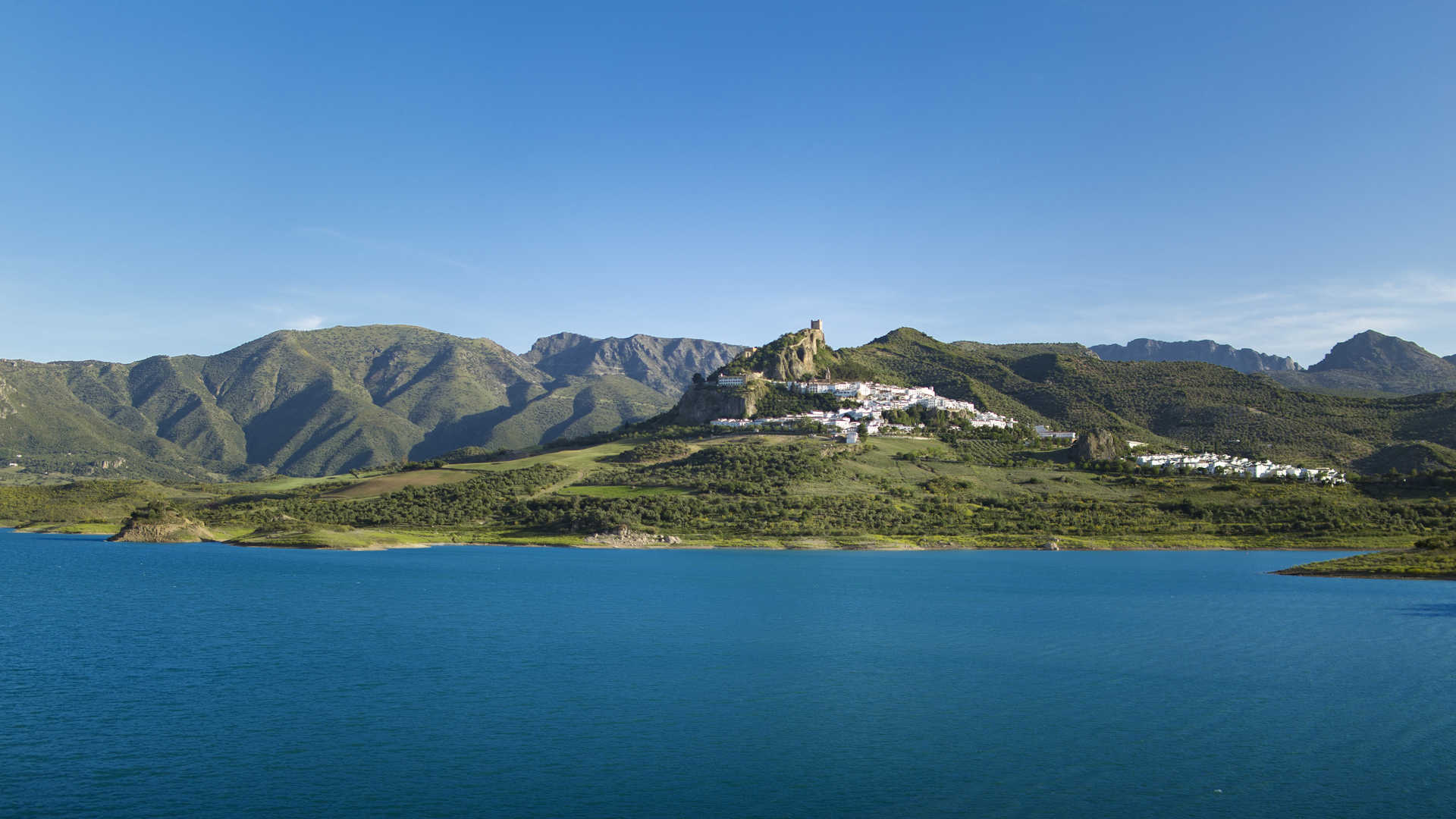 Read more
Read less
Located in the north west of the province, practically all of its municipal area belongs to Sierra de Grazalema Natural Park.
The village, once a Nazari border fortress, stands atop a hill, at the foot of the remains of the castle, and consists of streets of stepped white houses built on the mountain slope creating a scene of immense beauty; it is not for nothing that this is considered one of the province's most attractive villages.
History
Some authors assert that the origins of the village are in the Iberian town of Lastigi, others believe, like Pliny, that it evolved from Regia. Its present-day name comes form the Arabic "zahra" meaning "flower'.
It was an important Moselm enclave until 1407, henceforth remaining in Christian hands until it was unexpectedly recaptured by the Nazari Arabs in 1481 in what became known as "The Surprise of Zahara', an event which has traditionally been considered the catalyst which began the Christian campaign against the Kingdom of Granada. The village fell into Christian hands definitively in 1483, when it was captured by the Catholic Monarchs, later becoming a part of the estate of the house of Ponce de Leon.
The 16th and 17th centuries saw a fall in the population as villagers moved away to the newer settlements at El Gastor and Algodonales.
In 1983 it was declared a Village of Historical and Artistic Importance.
National Beautification and Improvement of Spanish Towns Award, given by the Ministry of Information and Tourism in 1971.

Annual Beautification and Improvement of the Towns of Cadiz Award, given by the Cadiz Provincial Council in 1966.

First Beautification of the Towns of the Province Award in 1975.

Zahara
Municipio
The weather today in Zahara
Max

27

Min

22

Max

80

Min

71
°C
°F