Acebuche del Espinillo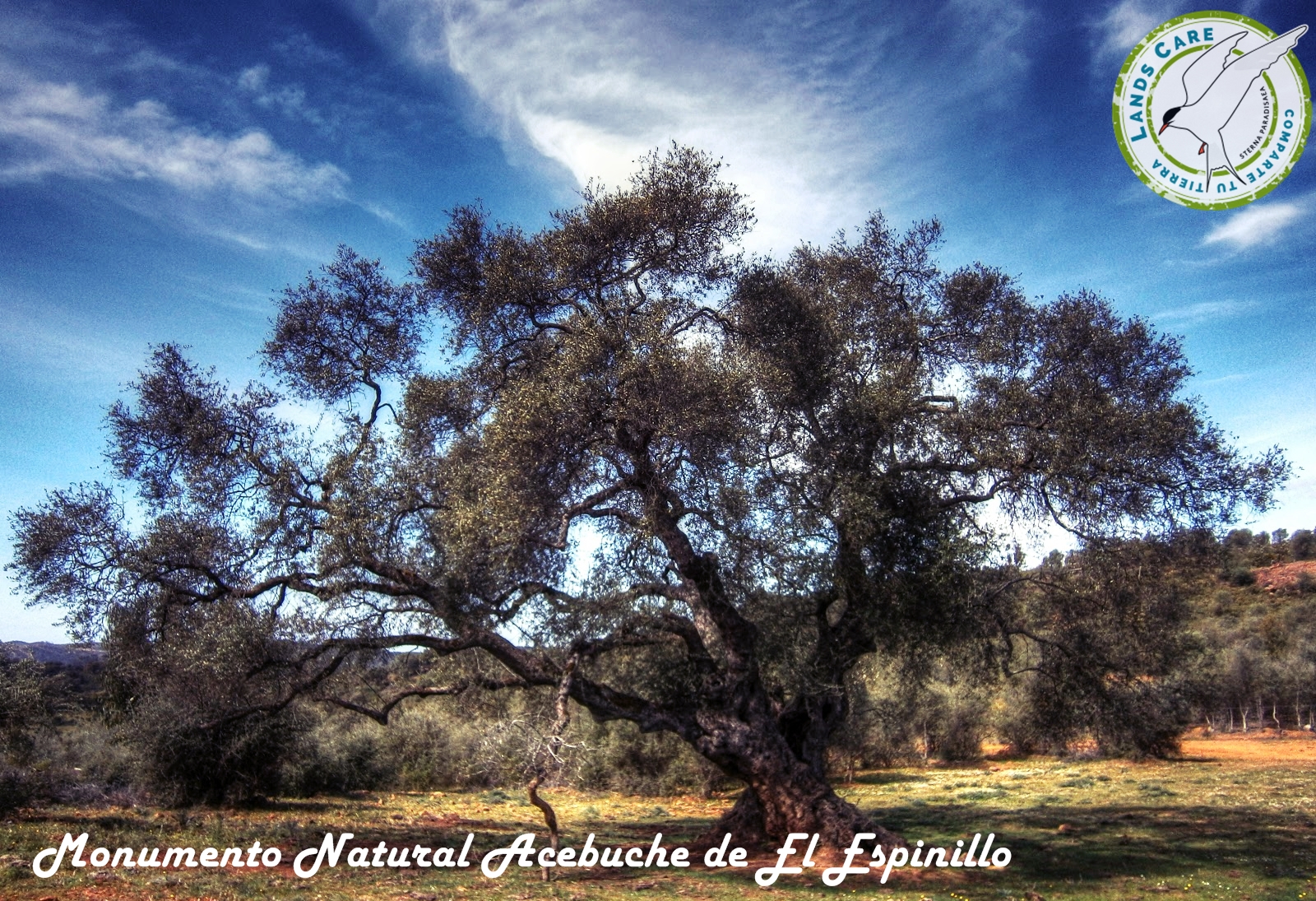 Read more
Read less
In the northeast of the province of Huelva, in the Andévalo mining basin, very close to the village of Zalamea la Real, is the Acebuche del Espinillo Natural Monument, located on an estate of the same name.
It is a very unusual and ancient wild olive tree. Its thick trunk has a perimeter measuring more than six metres, and is mainly hollow. Furthermore, over the years it has divided in two down to the base, making it look even older.
The wild olive tree has been linked with mankind throughout history; the properties of its fruit were known long ago and there are archaeological sites that prove this. This species, along with holm-oaks, cork trees, dwarf oaks and carob trees comprise the basic structure of the original Mediterranean forests. Nowadays, few examples of these forests remain, on account of modifications and subsequent replanting carried out with foreign species. However, we can still enjoy the presence of significant examples such as this one.
A visit not to be missed is to the nearby Sierra de Aracena y Picos de Aroche Nature Park, and to the village of Zalamea la Real, which has a wealth of heritage left behind by the cultures that made their home here: Phoenicians, Romans and Moors.
Having been saved frm a fire in 2004, locals created an association to celebrate festive days in the area.
Services and infrastructure
Target audiences
Seniors, Lgbti, For families, Friends, Couples, young people, I travel alone
Environmental units
Sierra Morena Atlántica mountain
Statement date
24 / 09 / 2005