Motorbike Routes in Cabo de Gata - Almería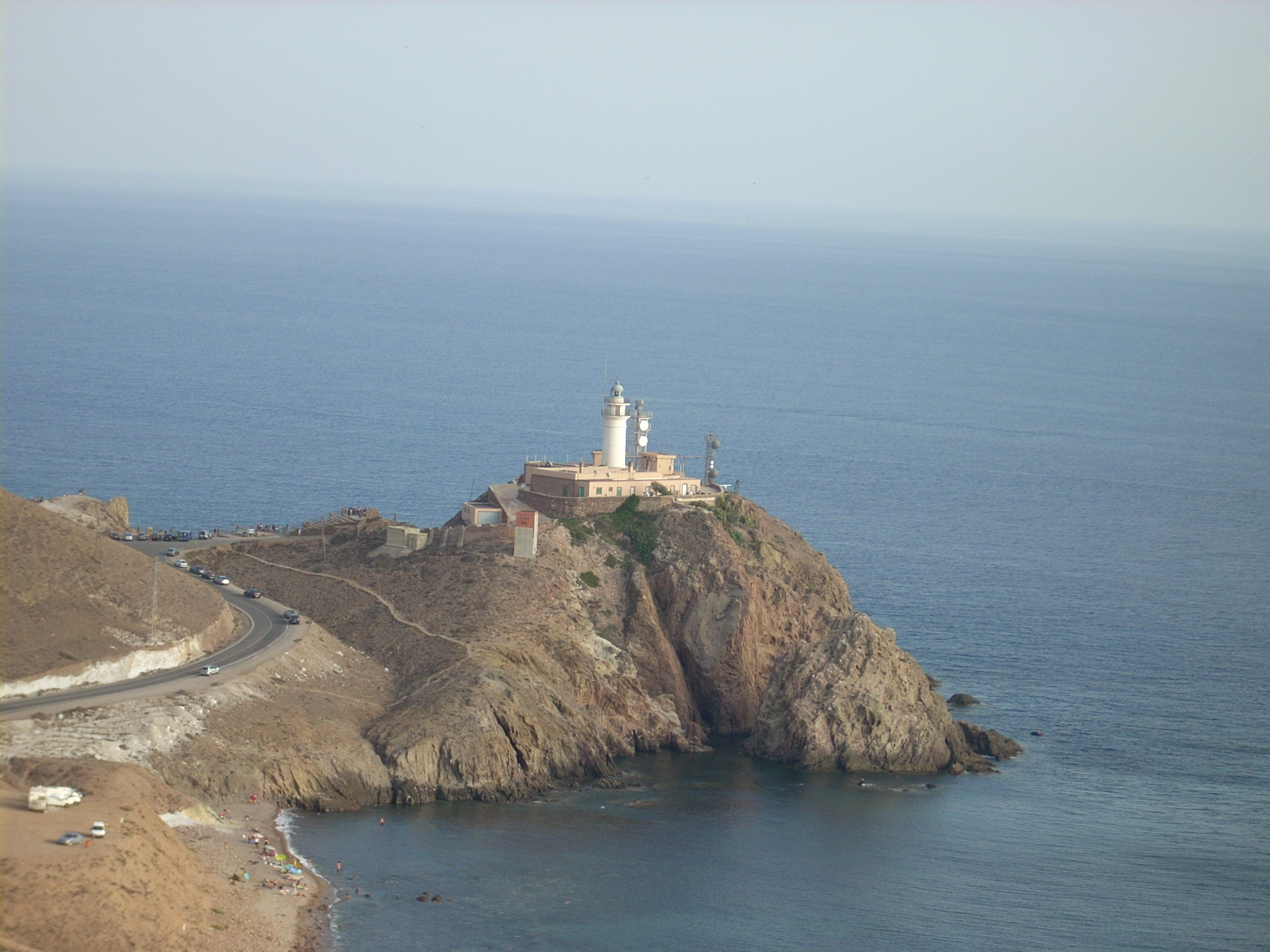 Read more
Read less
Motorcycle Route in Cabo de Gata - Almería
On a motorbike, you can enjoy the wonderful climate of this province, the sunniest of Spain, and ride along the beautiful roads running through the Natural Park of Cabo de Gata. It is a luxury to all those on two wheels who want to enjoy unique, amazing landscapes.
On the suggested route, you will discover lost, remote places, where you can marvel at the beautiful scenery and enjoy the roads (in fairly good condition) that make going anywhere possible.
Admire cliffs above the sea, hidden valleys and gorges where, in the desert surroundings, we can see wonderful spaces and magnificent beaches coming out of nowhere like an oasis.
Our Suggestion
From Almería to Cabo de Gata. Total: 41.8 km: Approximately 38 minutes. They say that in ancient times, the municipality of Cabo de Gata had an abundant monk seal population and sailors coming ashore would mistake their cries and groans for the song of the sirens. This is why the reef crowning this spot is called "the Reef of the Sirens". From Cabo de Gata to San José. Total: 22.3 km: Approximately 36 minutes. Along this section, we recommend visiting the Cala de El Mónsul, one of the Almeria coastal area's most appreciated, along with the Playa de los Genoveses. San José is a pretty town on the sea with its white balconies, and is without a doubt, one of the most atmospheric spots of Cabo de Gata. There are lots of restaurants, terraces and bars to enjoy the local cuisine. From San José to Las Negras. Total: 20.2 km: Approximately 23 minutes. On this short route, one of the most beautiful of the suggested itineraries, we recommend going to the Pozo de los Frailes, from where you can once again go down the coast and stop at Isleta del Moro, a small town with a maritime flavour, equipped with nice spots for taking a break. En route to Las Negras, there is a viewpoint on a hill where you can see the cliffs of the Almerian coast and the beauty of its coves, an ideal spot to have a well-deserved rest practically in private. From Las Negras to Carboneras. Total: 32.8 km: Approximately 42 minutes. In this last suggested section, we once again break away from the coast to ride around rock formations complete with hiking and bike trails. We then cross to the next cove in Agua Amarga, a small fishing village that is once again alive thanks to tourism. Access to the Cala de Enmedio in Agua Amarga is complicated, but it is a truly special spot in this area with its crystal clear waters. En route to Carboneras, a well-deserved stop is in order to appreciate the scenic beauty of La Mesa de Roldán, where an old, still active lighthouse warns boats of the proximity to the rocky cliffs.
en
Read more
Itineraries
Motorbike Routes in Cabo de Gata - Almería - 1
A Las Negras
B Las Negras beach
C Agua Amarga
D Cala de Enmedio
Motorbike Routes in Cabo de Gata - Almería - 2
A Almería
B Cathedral of Almería
C Cabo de Gata-Níjar
Motorbike Routes in Cabo de Gata - Almería - 3
A Cabo de Gata
B El Mónsul
C Los Genoveses beach
D San José
Motorbike Routes in Cabo de Gata - Almería - 4
A Pozo de los Frailes
B La Isleta del Moro
C Plage Peñón Blanco
Motorbike Routes in Cabo de Gata - Almería
Services and infrastructure
Target audiences
Friends, Couples, young people, I travel alone, Lgbti
Segments
Nature, Gastronomy, Leisure and fun
Season
Autumn, Spring, Summer