Adamuz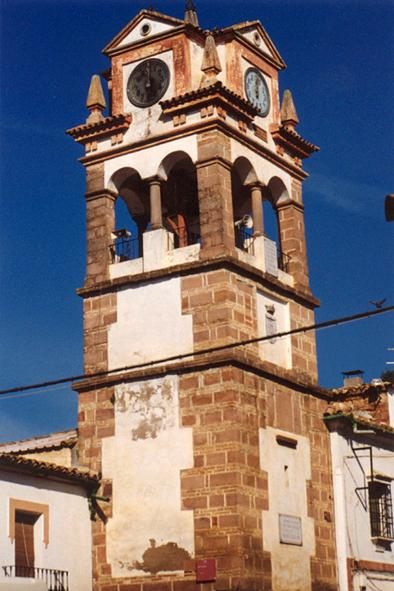 Read more
Read less
The village stands in the north of the province, in the foothills of the Sierra Morena. Its typical mountain scenery consists primarily of holm oaks, low mountains and olive groves. Indeed, Adamuz's economic activity is based on the exploitation of its mountain resources, ideal for hunting and rural tourism. Part of Guadamellato Reservoir, a spot of immense beauty, lies within the village's boundaries.
This quiet, friendly village stands on flat land which is irregular in shape but in complete harmony with its surroundings and the peace and tranquility that they offer. Buildings worth a visit are the Clock Tower and Saint Michael's Church.
History
Its name comes from the Arabic Damus (cave, reservoir or corner).
Remains dating back to the early Copper Age found at Cañaveralejo Cave are evidence of a Neolithic settlement in the area.
Numerous findings have born witness to the presence of the Romans, including several headstones, a lead urn and fragments of a metal plaque, all of which are on display at the Provincial Archaeology Museum. Some researchers have not ruled out the possibility that Adamuz may have originated from the Roman settlement of Vogio, and that the site of the present-day village may have been part of the town of Sacilis Martialis.
The municipal boundaries were established in 1260, and in 1566 the village was sold by Philip II for 16,000 maravedí­es to the commander of Alcañiz, don Luis Méndez de Aro y Sotomayor, Marquis of El Carpio, whose coat of arms is still used as the local council's municipal seal.
Adamuz is situated on the old Camino Real de la Plata highway, which passed through the village, and a number of inns and restaurants, as well as old family seats, are to be found here, with phrases in old Castilian engraved in the stonework, sometimes hidden by whitewash.

Eminent citizens
Francisco Rojas Cortes "El Niño del Museo" ('the Museum Boy'), flamenco singer.
Salvador Muñoz Perez, politician.

Adamuz
Municipio
The weather today in Adamuz
Max

15

Min

10

Max

59

Min

50
°C
°F