Cerro del Hierro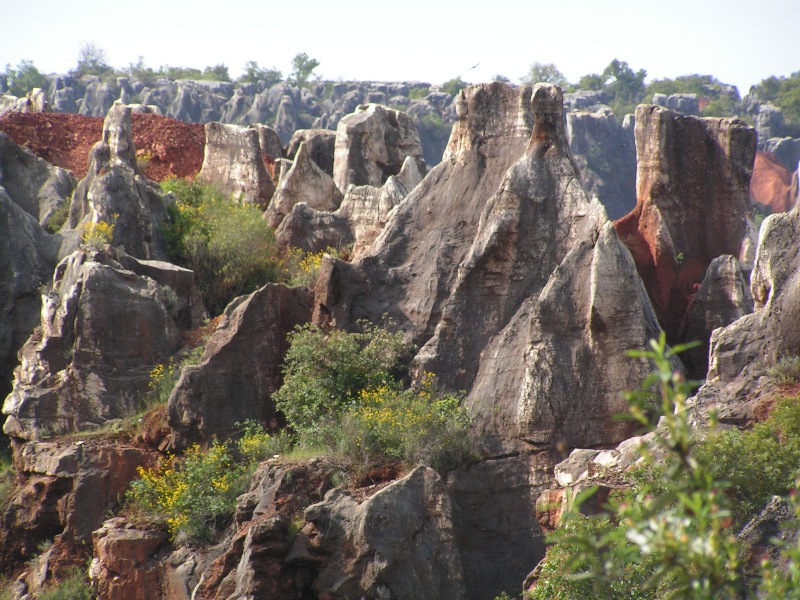 Read more
Read less
The Cerro del Hierro Natural Monument is located halfway between the towns of Constantina and San Nicolás del Puerto, in the Sierra Norte de Sevilla Nature Reserve and very near the Huesna Waterfall Natural Monument. This spectacular landscape is the result of activity by nature and by man and which has produced a really beautiful paleokarst of great scientific and educational interest. In the interior there are extraordinarily unique plant and animal species in a very well preserved cork oak forest, along with such interesting trees as Portuguese oaks and Pyrenean oaks.
The vegetation grows on limestone and also in the dark ravines and wells. Here you'll also find different fern species like the maidenhair, wall-rue and maidenhair spleenwort ferns, hart's-tongue fern and male fern, some of which are included in the Red Book of Endangered Species in Andalusia. This ecosystem is ideal for the development of rock species, that is, plants that have adapted to life amongst rocks. There are numerous aromatic plants - cowherb thyme, "cantueso thyme", bitter chamomile - as well as bushes - strawberry, "phyllis nobla", mastic, laurestine- and the climbing shrubs.
Fauna includes seriously endangered species like eagle owls and black storks. In the ravines and needles a variety of birds can be seen all year round, like the blue rock thrush and rock sparrow; but in springtime others appear, like the black-eared wheatear, red-rumped swallow and bee-eater. The alpine accentor is a winter visitor.
The presence of iron in the rocks in the hill led to mining activity in this area which was a feature from Roman times until the last century. This activity left a landscape of unique shapes and colours, featuring needles, corridors, karstic fields and sink-holes, caves, chasms, travertines and limestone pavements. The extraordinary beauty comes from the limestone rocks which have been partially eroded by rainwater and snow, giving rise to this spectacular karstic formation of which climbers are so fond.
Some buildings still remain to remind us of its mining past, like the old railway line that once linked the mine with Los PradosCazalla. It has been converted into the Sierra Norte Greenway Rail Trail so it is now ideal for hiking and cycling. The route starts in the old mining town where the workers lived, and the Casa de los Ingleses, the residence of the mine's engineers and managers who came from Scotland at the end of the 19th century.
The best way to explore this Natural Monument is to come in autumn and spring and travel along the Cerro del Hierro trail, a route that takes you into the galleries and tunnels carved into the rocks.
en
Read more
Coordinates not available
Services and infrastructure
Segments
Culture, Sports, Nature
Environmental units
Sierra Morena Atlántica mountain
Statement date
01 / 10 / 2003