Nature Areas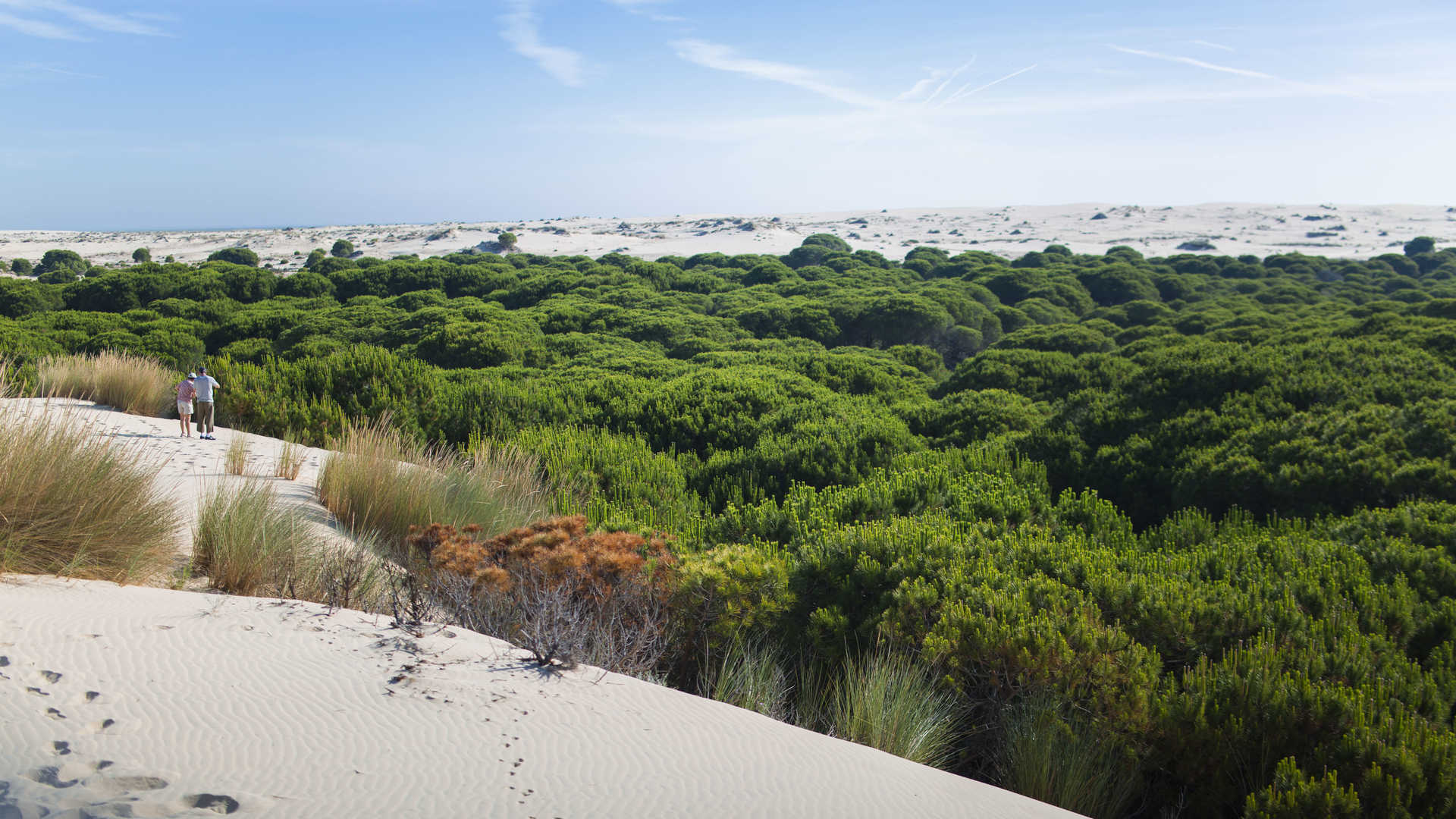 Read more
Read less
Here you will find a magical place that transcends descriptions. The mountainous, colourful landscape, hidden tracks and trails, the grace and charm of Andalusia's countryside... They will wrap you up in a world so special that you will never forget it.
Andalusia is the Autonomous Region in Spain with the most protected nature areas, and each and every one is outstanding in its own right. Emblematic places like the Doñana National Park, Sierra de las Nieves and Sierra Nevada in Granada, with the Biosphere Reserve designation; the Cabo de Gata Nature Reserve in Almería, the Sierra de Grazalema Mountains in Cadiz... They all contribute to Andalusia's special charm.
Andalusia's array of contrasts in landscapes and microclimates mean that on the same day you can enjoy the snowy peaks of Sierra Nevada and the sub-tropical surroundings of the beaches of Granada province. There is the source of the warm Guadalquivir River, the wild beauty of the Almería desert and the moist atmosphere in the rainy woodland of Grazalema.
Each one of Andalusia's eight provinces has its own unique traits, arising from their geographical situation and cultural heritage.
The main attraction of the landscape of Andalusia centres on its impressive contrasts: mountains and beaches, deserts and salt flats, plains and countryside where Mediterranean crops alternate with pastureland. Andalusia's contrasting landscapes, geographical situation and varied climate mean it can boast a huge array of flora and fauna, including birds, mammals and reptiles.
The natural vegetation, with holm-oaks, cork trees, pines, etc., lives alongside swathes of olive groves. Together they form an idyllic cloak that covers the whole of Andalusia.
Andalusia's countryside will conquer the heart of the most daring travellers, all those who want to take active advantage of its geographical situation, or who prefer to delight in its most hidden spots. It is sure to win you over.
Book your tourist experience
Hundreds of offers and experiences expressly designed for you to enjoy Andalusia at an unbeatable price: