Torcal de Antequera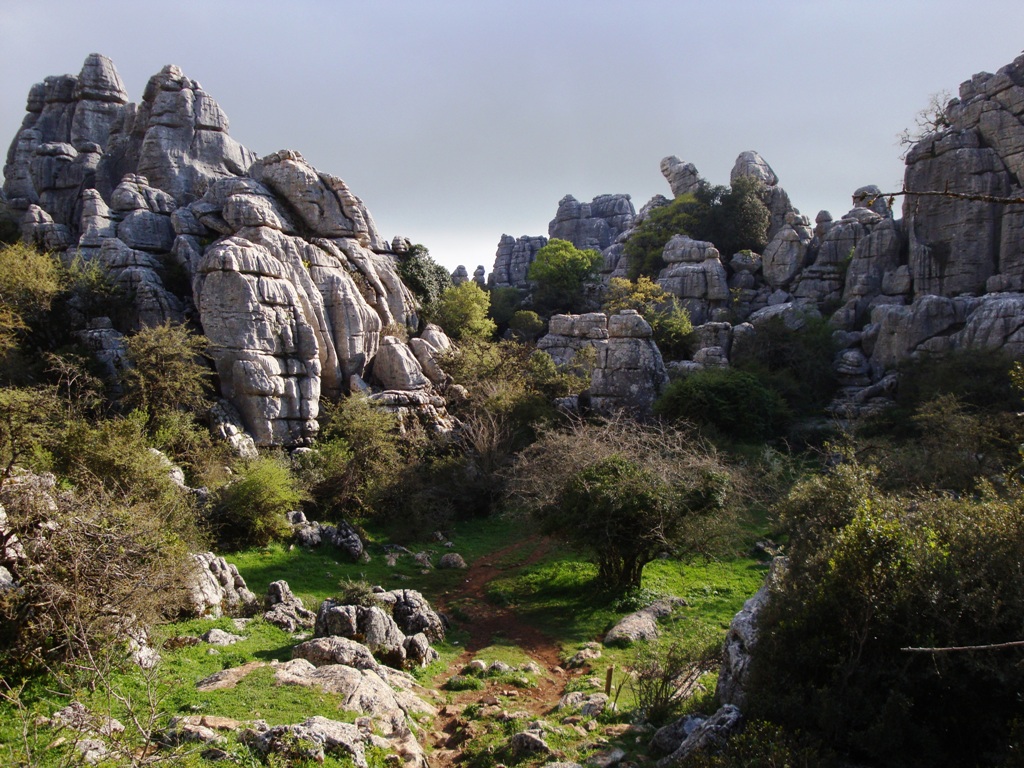 Read more
Read less
Due to its unusual limestone rock formations, Torcal de Antequera boasts an impressive landscape that is considered to be unique in the world.
Its 1,171 hectares have often been used in science fiction films. It is easy to get lost while walking in its labyrinth of rocks, depressions and valleys, passages, landings and narrow passes. The limestone nature of the terrain makes it especially susceptible to erosion by climatological agents such as rain and wind. In 1929, it was declared a Place of National Interest.
Tree species are those typically found in mountain areas, primarily maples, elders, gall oaks, hawthorns, blackthorns and small holm oaks. The undergrowth mainly consists of scrub such as Centaurea castellana, thyme, a species of shrub known as candilera, ivy, bracken, moss, peony and irises.
Also present are a number of endemic species: elms, wild blackberries and wild grapevines (on the edges of the stream).
A wide variety of animal life, notably the rabbit, fox, wild cat and weasel as well as some Spanish goats. Vultures, falcons, eagles, sparrow hawks...
en
Read more
Coordinates not available
Services and infrastructure
Target audiences
Friends, young people, Lgbti, For families, Couples, Seniors, I travel alone
Environmental units
Media Montaña Bética mountain
Statement date
28 / 07 / 1989