Granada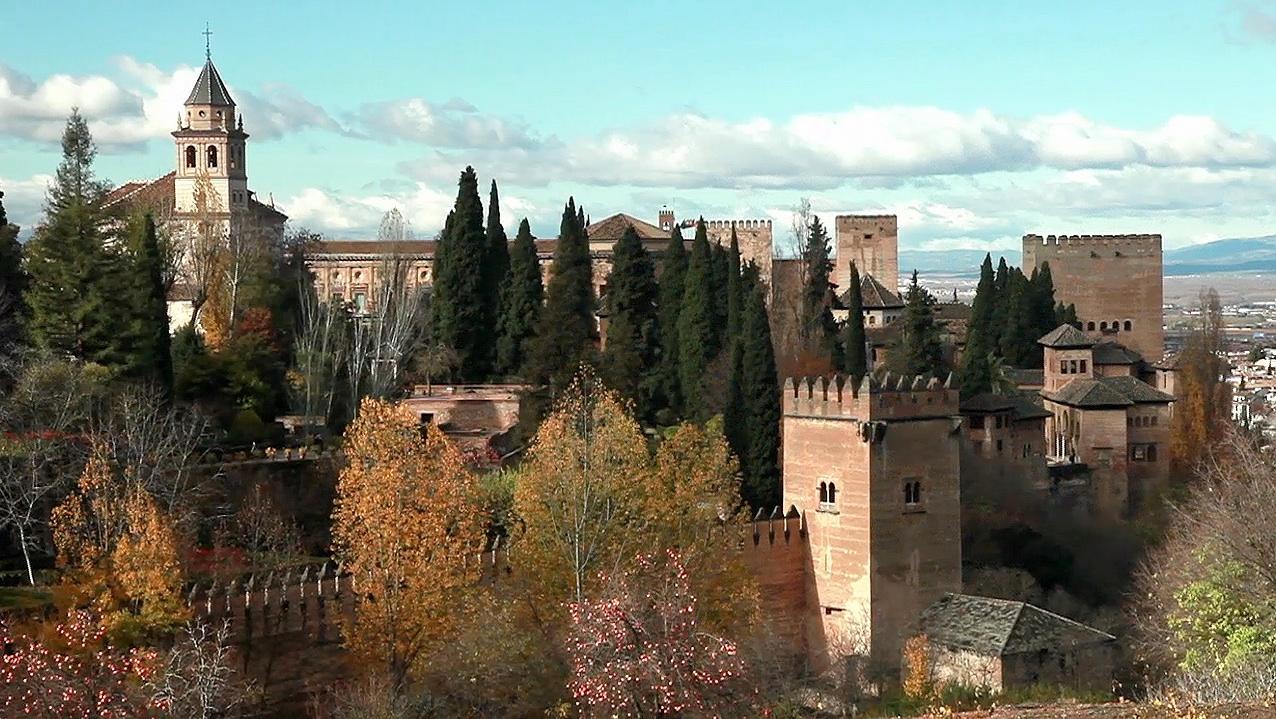 Read more
Read less
Three different impressions of Granada throughout time:
Al-Suqundi, 13th century: "Granada is the Damascus of Al-Andalus, a pasture for the eyes, an elevation of the soul. It has an in-expugnable castle of tall walls and magnificent buildings. It stands out for the singularity of its river, which disseminates through its houses, baths, Moorish markets, internal and external mills and gardens".
Ví­ctor Hugo, 19th century: "Be it near or far, Spanish or Arabic, There is not one single city, Which dare dispute, With Granada, the beautiful, The prize of beauty, Nor any that show, With more enchantment or jollity, Brighter eastern sparkles, Under a more serene sky".
Pedro Antonio de Alarcón, 19th century: "Who has not heard of and admired Granada without even visiting it?".
History
It is an impossible task to summarise the history of such an important enclave in the history of Spain. The basic landmarks are only described briefly:
Paleolithic and Neolithic settlements proved by the numerous sites found in the outskirts of the city.

Iliberis was the Iberian name given to the settlement located nearby the present city, and the Castilian version for it Elvira, comprised a notorious emporium in Pre-Islamic Visigoth times (the Council of Elvira took place in 306 AD).
It was of special importance in the Arab period. The present location of the city housed the ancient Garnatha Alyejud, of Jewish origin. The period of greater splendour started under the Nasrid dynasty, founded by Yusuf ibn Nasr in 1238, and spread until the kingdom of Granada was taken by the Catholic Monarchs in 1492.
Since then, Granada became a model of the new monarchy and unity of Spain, turned into a Christian kingdom, royal residence and tomb.
In 1568 the War of Granada against the Moors began, a highly significant event for Spanish and Mediterranean modern history.
The War of Independence against France had a great impact in Granada and the prospective liberal period brought up heroes and heroines such as Mariana Pineda.

Important characters
Ibn Zamraq.
Fray Luis de Granada.
Diego Hurtado de Mendoza.
Pedro Soto de Rojas.
Alonso Cano.
Pedro de Mena.
Fray Juan Sánchez Cotán.
Luis de Narváez, musician.
Francisco Martí­nez de la Rosa.
Ángel Ganivet.
Manuel Barrios.
Antonio Gallego Burí­n, writer.
Francisco Ayala.
Luis Rosales.
Manuel Ángeles Ortiz, painter.
Ladrón de Guevara, poet.
E. Martí­n Vivaldi, poet.
Rafael Guillén, poet.
Garcí­a Montero, poet.
Manuel Cano, guitarist.
Carlos Cano, singer / songwriter.
Rafael Orozco y Miguel Ángel Gómez, musicians.
Granada
Municipio
The weather today in Granada
Max

24

Min

15

Max

75

Min

59
°C
°F