Costa Tropical y Valle de Lecrín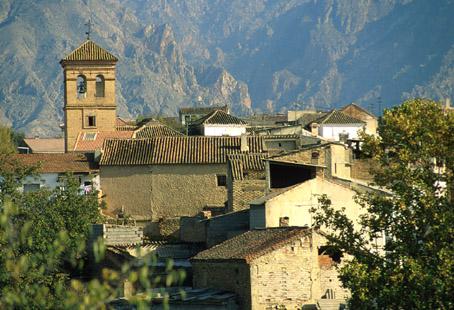 Read more
Read less
On the Costa Tropical you will find more than 60 beaches along 73 km of coastline, where sea merges with land and the horizon reaches as high as the peaks of the Sierra Nevada.
The Valle de Lecrín offers routes through stunning whitewashed villages, with narrow, steep streets, in the midst of a landscape that, in ancient times, bewitched Pheonecians and Romans.
The Granada coastline, with its splendid beaches, hidden coves and rugged cliffs, is ideal for every kind of sport, including diving and snorkelling, windsurfing, hang gliding and paragliding.
The land between the sea and the mountains, where there are lush spots with a gentle climate, is used to grow the tastiest tropical fruits: mangos, avocados, custard applies, and others.
This region is home to the towns of Albuñol, Almuñecar, Gualchos, Castell de Ferro, Ítrabo, Jete, Lentejí, Molvízar, Motril, Otívar, Polopos, Salobreña and Vélez de Benaudalla.
Discover all of the attractions that the towns in the Costa Tropical and the Valle de Lecrin region have to offer.
Costa Tropical y Valle de Lecrín
Tourist area
en
Read more
Population Cores