Sierra de María/Los Velez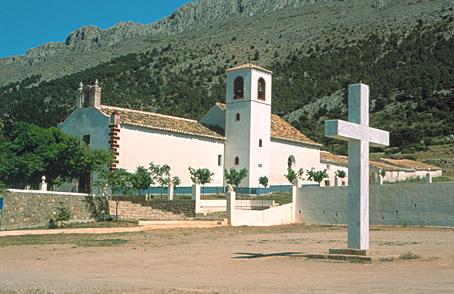 Read more
Read less
The

north of Almería

is a blend of scenery and cultures, where time stands still in the midst of rural and urban landscapes.

Every part of the journey is a new discovery, and you will be tempted to stop to take in every inch of the scenery: the shapes of the Maimón Mountain, the details of a stone-carved coat of arms, the fragrance of forests and wheat fields and the cave paintings at the Cueva de los Letreros, which has been declared a World Heritage Site.
A whole nature reserve is waiting at the top of the route, with the added bonus of being covered in snow in the winter months.
The cuisine, based on the wealth of local ingredients, is as varied as the landscape: rabbit tortas gachas (similar to pancakes), fried breadcrumbs, homemade cured meats, among others. The tortas de chicharrones (pastry dessert with sugared pork scratchings), wafers and orange ring-shaped cakes complete the menu.
Discover all of the attractions that the towns in the Los Vélez region have to offer.
Sierra de María/Los Velez
Tourist area
en
Read more
Population Cores