Despeñaperros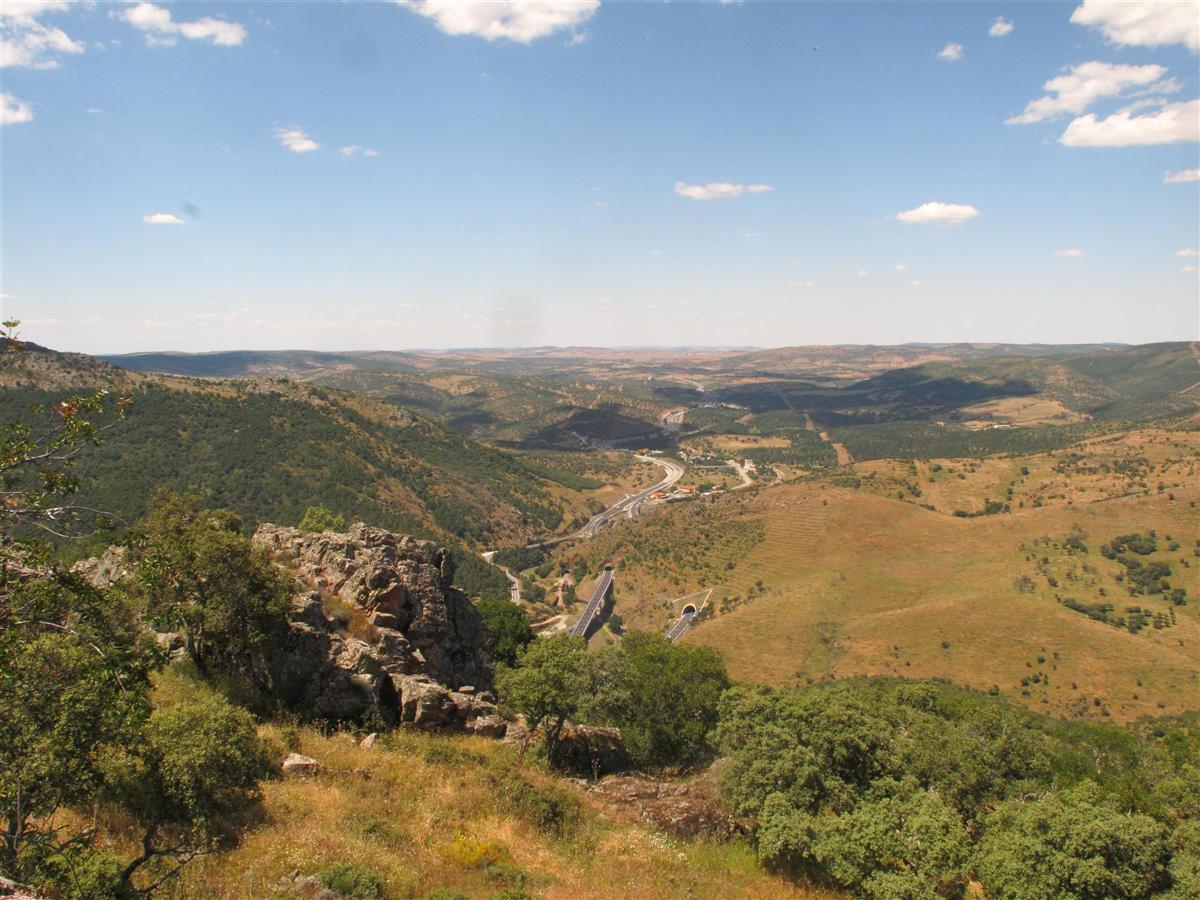 Read more
Read less
The Despeñaperros rock, a sharp and menacing wall, was built as a threat to protect the treasures held within. Below, the water gently licks at it, leaving its mark.
To the north of the province of Jaén, an impregnable barrier of huge quartzite rocks rise inDespeñaperros cutting the route between the upper Guadalquivir and the plains of La Mancha. The determined but always patient water has eroded the rocks, creating inexpicables paths that were not there before. Thus, the Despeñaperros River and its tributaries, such as Magaña, have gradually opened small gaps, used as a means of communication between Castile and Andalusia through the Sierra Morena.
The most spectacular display of these steep rocks can be found in the natural monument of Órganos, extremely hard rocks that resemble the large vertical tubes of an organ. Other examples, next to the crossroad of the motorway, are the Salto del Fraile and Las Correderas.
Fauna and flora
People driving along the Andalusian motorway tend to miss its natural richness, even though they are surrounded by nature and culture. The split terrain has resulted in two very different types of areas. Here, amidst canyons and gullies, in the shadows, is a forest full of Iberian pear, strawberry trees and a thicket mainly comprising guelder rose. Higher up, in the Collado de la Estrella (Start Hill), is a native vegetation that is usually seen in the green northern part of Spain, made up of gall-oaks and red-berry mistletoe whose beautiful colours are highlighted with the arrival of autumn. Next to the rivers, such as the Campana River, are interesting gallery forests where alders, ash and willows grow. Oak and cork, however, take the leading role in an area often dotted by repopulated pine that attracts wild mushroom pickers with a thicket comprising lentiscus, kermes oaks, rockrose, heather and palm trees. A large number of game have taken refuge here, such as venison and boar, which share the habitat with majestic birds like the imperial eagle and Griffon vulture. The area is also roamed by the Iberian lynx, and every now and then, wolves, which move between the Sierra Morena and Madrona mountains.
en
Read more
Coordinates not available
Services and infrastructure
Restaurant
Tourist Office
Type of activity
Climbing, Horse riding, Biking, Mountaineering, Orienteering, Hiking, Off-road vehicles
Environmental units
Sierra Morena Continental mountain
Statement date
28 / 07 / 1989