Aznalcázar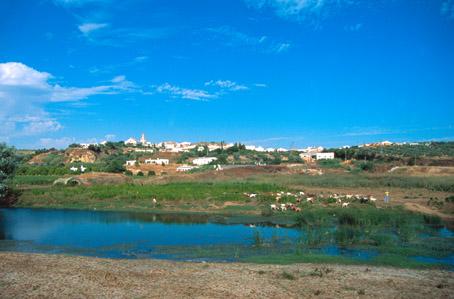 Read more
Read less
Beautiful municipality located in the western part of the province, along the banks of the Guadiamar river, in the midst of a landscape of gently rolling farmland used to cultivate olive trees.
Part of the township is included in the National Park of Doñana and the Natural Park of the Surroundings of Doñana. As the most important ecological reserve of Europe, the former has been declared Reserve of the Biosphere by the UNESCO. Seething with animal and plant life, it is an essential place of rest for huge number of migratory birds, a breeding place for many threatened species, the refuge of the Iberian lynx, the imperial eagle, the ichneumon and a large number of herbivorous species; it is a true mosaic of the ecosystems (mountains, marshes and dunes) that comprise one of the most beautiful and impressive places of Spain.
In addition to the parks, the town also has some interesting monuments, such as the church of San Pablo, the Casa Grande, the Arco de la Pescaderí­a and the Fuente Vieja.
History
The oldest archaeological remains discovered date back to the Romans. there is a necropolis in the area of Naharros. The Romans called the town Olontigi.

The Arabs called it Hizn-Al-Kazar, which means fortress of the alcazar or palace, from which its present-day name evolved. At that time it has its own laws and currency.

In 1248 it was conquered by the king Ferdinand III. Later it became the administrative centre of the domain of the marques of El Pedroso y de las Torres.

Eminent citizens
Domingo Manfredi Cano, writer.
Aznalcázar
Municipio
The weather today in Aznalcázar
Max

18

Min

6

Max

64

Min

42
°C
°F