Bacares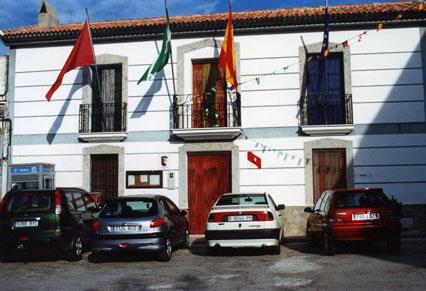 Read more
Read less
Village situated in the Sierra de los Filabres, at the foot of the Calar Alto Observatory, in a beautiful rural landscape, in which the village fits in perfectly. It forms an original and beautiful setting, the most rustic of the province.
History
The origins seem somewhat confused. Its mining remains lead us to think that the Phoenicians and Carthaginians were the first to settle.
Descending the river we find the remains of a foundry and a forge that made Bacares famous at the beginning of the century. Bacares supplied arms and tools to the whole of Al-Andalus, and later it provided the ironwork for Almeria cathedral and for many other noble buildings.
Its people, due to their isolation up in the mountains, organised themselves into groups of muleteers which transported their products from the land. These products were handles, ironmongery tools and silk, They brought back wheat, rye and barley, as well as oil and wine to grind in their mills. Many families also dedicated themselves to migratory pasturing; in winter when the mountains were covered in snow they moved to the sunny parts overlooking the sea and in spring they returned to their mountain pastures.
It is known that centuries ago the mountains had pine and holm oak woods which with the passing of time have been cut down for the construction of boats and foundries for the mines, among other things.
Between the end of the XIX century and beginning of the XX, Bacares reached the point of having more than five thousand inhabitants, including the farms and hamlets, due to the mining fever. When the mines closed down, in the seventies, a large part of the population moved on in search of new opportunities.

Bacares
Municipio
The weather today in Bacares
Max

11

Min

5

Max

51

Min

41
°C
°F