Busquístar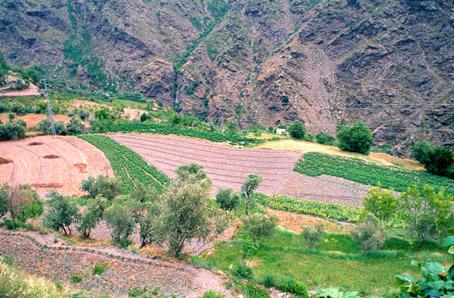 Read more
Read less
The municipality of Busquístar forms part of the Natural Park of Sierra Nevada, and is located in its southern slope, surrounded by one of the largest chestnut forests in the area. It shares the typical features of all Alpujarra villages, i.e. a single type of architecture in the buildings, adapted to the structure of the land and to the climate of the area, which is characterized by narrow streets where the memory lingers of the Moorish past.
In the heart of the Alpujarra, a unique natural connection between the Mediterranean coast and Sierra Nevada, towered by the highest peaks of the Peninsula, lies Busquí­star, a place worth visiting.
History
The history of Busquístar hand to so many other villages in the Alpujarra region which, by its geographical isolation, has always developed a distinct culture, which had its moment of glory in the Arabic-Andalusian period, when the entire Alpujarra agriculture was a major emporium specializing in the production of silk.

After the conquest of Granada (1492) by the Catholic Monarchs, the population was gradually subjected to a pressure that became intolerable, and in 1568 a wealthy landowner in the area, Hernando de Valor, who took the name Aben Humeya, rose in arms against Philip II, provoking a general uprising among Muslims all over the kingdom of Granada.

Internal strife among the Moors, who, in 1569, killed Aben Humeya, enabled Juan de Austria soon end with the lifting.

The Moors were finally expelled in 1609.

Las Alpujarras were then populated with peasants from Galicia, Leon, Asturias and Castilla.

From its Arabic-Andalusian past they are preserved the ruins of an ancient mosque, from where it is possible to enjoy a magnificent panoramic sight of this area in La Alpujarra.
Busquístar
Municipio
The weather today in Busquístar
Max

20

Min

15

Max

68

Min

59
°C
°F