Cantoria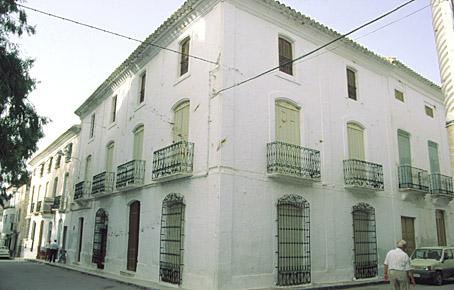 Read more
Read less
Village belonging to the AREA of Valle del Almanzora, in the marble zone. This is the principal economic resource of the village, especially the transformation of the stone. It also has a fertile plain.
The village is situated on the banks of the river Almanzora and is of new design, in straight lines, with straight streets and uniform houses. The Parish Church is a focal point as it stands out above the houses. In the dependent municipality of Almanzora is the Palace of the Marquis of Almanzora, a beautiful example of neoclassical architecture.
History
The origin of its name is not clear. For some, the Arabs called it Canturia. For others, it is related to the neighbouring Oria, a Castilian name.
Cantoria was a primitive Arabic-andalusi population settled in the XII century. From these times, only a few remains of the old fort are preserved in the place called Piedra de lugar viejo. The current site of the village was settled on between the years 1570 and 1573.
With the Christian conquest, the Catholic Monarchs gave it the title of Villa on their way through towards the conquest of Granada. The Marquis of Los Velez bought it together with Partaloa for two and a half million maravedies (old Spanish coin) in the year 1515.
The Marquis of los Velez tried to put down the Moorish rebellion (1568-1570). The resistance of Cantoria was epic. It was don Juan of Austria who ended the conflict. Once the war was over, the Moors were expelled from the kingdom of Granada.
The village of Cantoria is of new design; it emerged in the Modern Era and therefore its urban structure has a homogeneous form of straight lines the main axes of which converge on the Square. Currently, apart from agriculture, there is one of the largest marble companies in the province of Almeria in Cantoria.
Cantoria
Municipio
The weather today in Cantoria
Max

23

Min

22

Max

73

Min

71
°C
°F