Chercos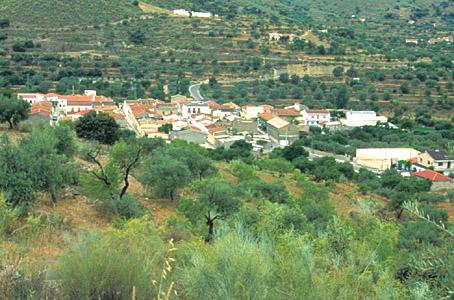 Read more
Read less
A small village, in the Sierra de Filabres and belonging to the AREA of the same name. Its point of greatest interest are the so called "Piedras Labrás" (Labras stones), which date from the second millenium BC.
History
Chercos is a place-name from the Mozarabic term Yerku, which means "the holm oak", according to Oliver Asin. Possibly because of the holm oak wood that was nearby. We must differentiate between Chercos Viejo, an old hamlet, and Chercos Nuevo. This settlement came about when the municipal offices moved to a more comfortable setting called Las Huertas.
Between Chercos Viejo and Chercos Nuevo is "La Piedra Labrá" or "Piedra de los Moros" where the first human traces in the history of Chercos is found. They are cave paintings which show scenes from daily life and the place must have been used as an altar for open-air worship. These paintings date from the second millenium BC.
During the Al-Andalus period, it formed part of the State of Tahal. This AREA of Purchena and its municipal AREA was divided into a series of farms and its economy was based on agriculture.
Nowadays, its main festival is that of San Lorenzo and it is typical to play skittles (Juego de los Bolos) on Maundy Thursday and Good Friday.
Chercos
Municipio
The weather today in Chercos
Max

20

Min

13

Max

68

Min

55
°C
°F