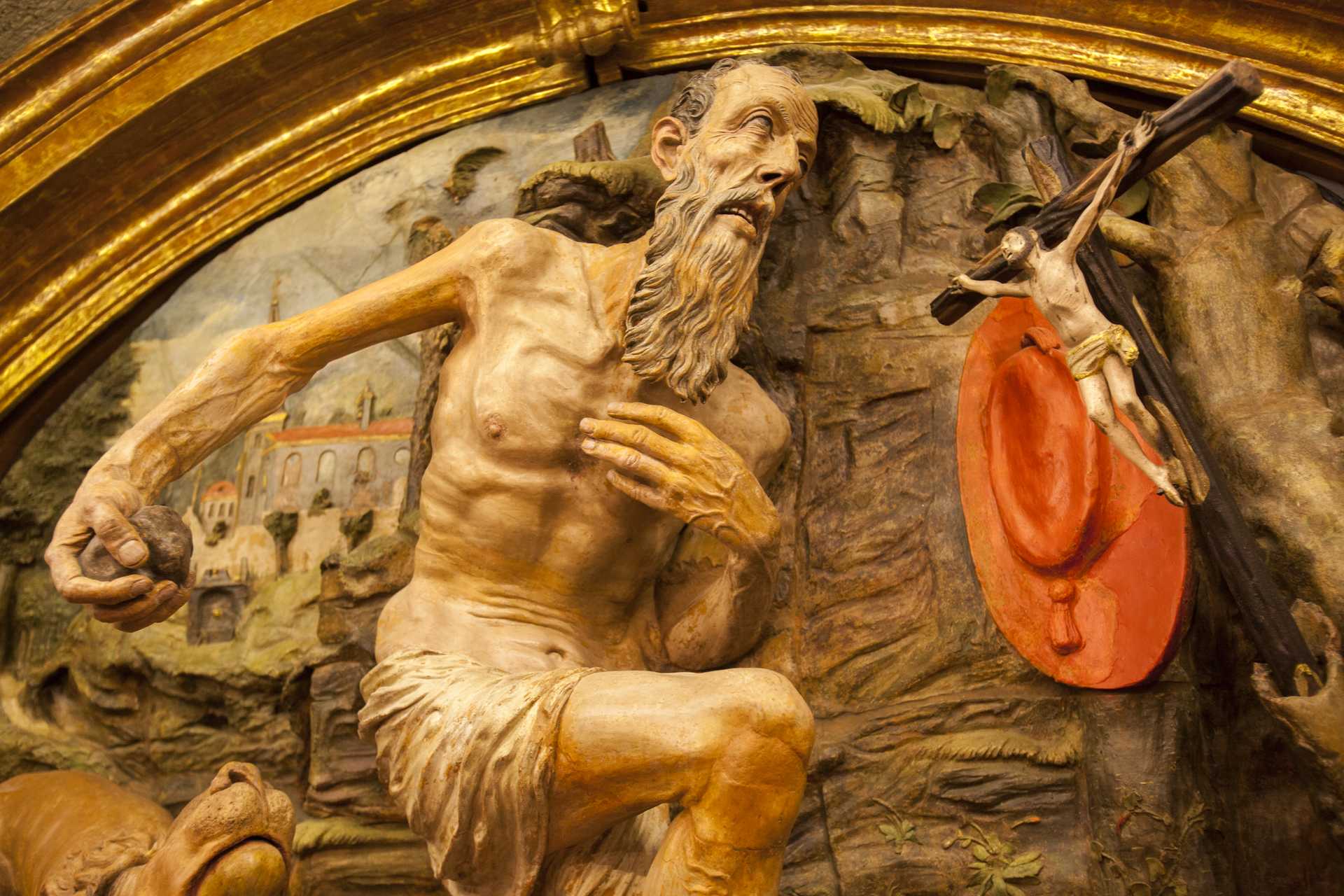 Easter Week in Córdoba
From Palm Sunday to Easter Sunday, the confraternities make their penitential processions in Cordoba. Amid the clamour of the bands playing cornets and drums, with their deafening noise throughout the night illuminated by the frail light of candles, the anticipation joins hands with a measure of restraint during Easter Week in Cordoba.
The scent of burning wax mingles with incense, early-flowering orange blossom, the innocent throngs of children who collect the melted wax from right underneath the flame itself, the calls to attention from the director of the float, accompanied by his ringing bell, and the cry which breaks the silence: "Arriba con ella!" ("Up with her!"), answered by the fascination or respectful silence of other believers.
The saeta floats across the night air, the Virgin or Christ comes to a halt and the drums slow to an accompanying beat.
Times to watch
Nothing is pre-defined, except for the routes of the confraternities, but the silences, the music, the saetas, the shuffling steps, all seem to follow a rhythm which is neither written nor practiced, and which sets the pace for the long processional route.
Then there are the heroics of the carriers, hunching down to their knees to adjust their step at the door of the church before setting off. Seeing the float leave is beautiful moment, but you shouldn´t miss the entry to the church after the long hours of carrying the heavy load.
And in the province...
In the province of Cordoba, special mention should be made of the Easter week celebrations in Aguilar de la Frontera, Bujalance, Cabra, Castro del Río, Hinojosa del Duque, Lucena, Montoro, Moriles, Pozoblanco, Priego de Córdoba, Baena and Puente Genil.
They are all designated as Fiestas of Tourist Interest, which gives you an idea of their value and beauty.