Parroquia de Santa María - Museo Parroquial de Écija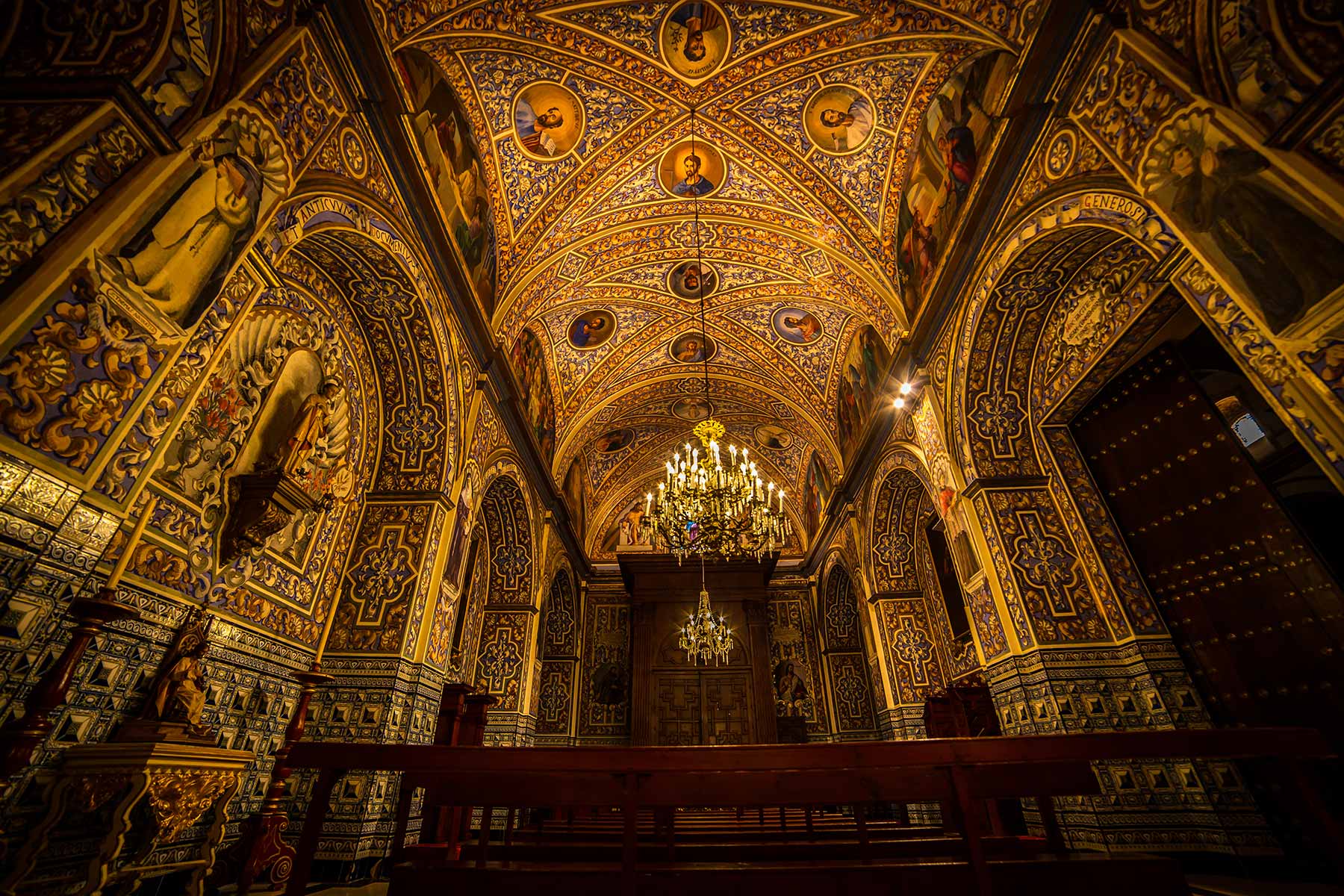 Read more
Read less
Located in the centre of Ecija, next to the town hall, the Parish church of Santa María dates from the 18th century. It was built on an old Mudejar church from the 16th and 17th centuries, which was damaged by the Lisbon earthquake. It has a fascinating archaeological collection, with items from different periods and cultures.
The church is rectangular with a neoclassical feel. It has three naves covered by vaults, a main chapel with a barrel vault and lunettes, and adjoining sacramental chapel backing onto the Gospel nave. The transept is covered by a dome on a pendentive giving the space an airy feel. The imposing tower next to the main entrance is clearly inspired by the Giralda. It underwent renovation after losing its bell level in the 1755 earthquake. The current design alternates lintels and semicircular arches with decoration in the form of tiles and ovals.
Inside the church, profuse sculptural and pictorial decoration adorn the naves and altarpieces. Highlights include the main altarpiece, in the form of a sculpted columns with Rococo decoration, with an image of the Assumption, and an interesting painting on a panel depicting the Virgin of La Antigua, attributed to Villegas Marmolejo. Another highlight is an example of funerary sculpture, produced for Teresa López de Córdoba and Lope Suárez de Figueroa.
The Parish Museum of Ecija is housed in the courtyard of the church and offers a collection of prehistoric, Roman and Arab archaeological remains. One of the most valuable pieces is a marble bust of Germanicus, dating from the Roman period.
Winter: Monday to Saturday, 9:30 am to 1:30 pm and 5:30 pm to 8:30 pm. Sunday, 9:30 am to 1:30 pm. Summer: Monday to Saturday, 9:30 am to 1:30 pm and 6:00 pm to 9:00 pm. Sunday, 9:30 am to 1:30 pm.
Services and infrastructure
Target audiences
Couples, I travel alone, Friends, Seniors, For families, Lgbti, young people
Specialties
Archaelogy (Museum), Other type of museum (Museum), Sacred (Museum), Church (Other Visits)