Carpio, El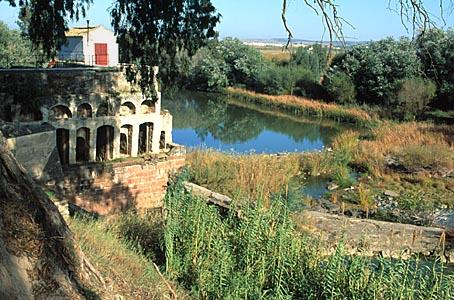 Read more
Read less
The village is situated in the east of the province, stretching from the foothills of the Sierra Morena to the River Guadalquivir, amidst a landscape of fertile olive groves, pasture land and herbaceous crops. The river banks are home to copses of great natural interest as they provide shelter for a number of aquatic birds.
The village, dominated by Garci-Mendez Tower -the remains of the old fortress-, stands atop a hill which affords a fine panoramic view. Its urban layout is reminiscent of the fortress towns, built around a castle. The present-day centre of the village is the Plaza de la Constitución square, which is home to Our Lady's Parish Church.
History
The first village to stand on this site was called "Alcocer" or "Alcazar", a reference to the existence of a fortress here in Roman times.
The name "El Carpio" means "the hill".
The village was reconquered by Ferdinand III in 1240 and part of its territory was divided up among those who helped to capture it, including Mendez de Sotomayor.
The old castle was under Cordoba"s jurisdiction until 1352; this date also marks the founding of El Carpio, since in that same year, the Mendez de Sotomayor family began to exercise lordly control over the AREA.

Eminent citizens
Garci Mendez de Sotomayor, founder.
Valeriano Orden Palomino, Head Priest of the Bishopric of Cordoba.

Carpio, El
Municipio
The weather today in Carpio, El
Max

37

Min

19

Max

98

Min

66
°C
°F