Ronquillo, El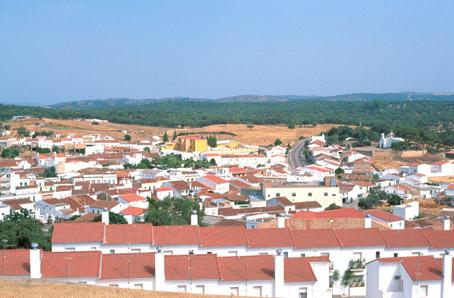 Read more
Read less
Small municipality belonging to the district of Sierra Norte, located in the north-western part of the province, near the border with the province of Huelva. Its landscape of medium-sized mountains with hills, meadows, oak forests and land areas devoted to agriculture and livestock is typical of the area and it is also ideal for nature-related tourist activities.
The neat, white look of the village contrasts with the green surroundings, against which the silhouette of the Church of the Divino Salvador stands out.
History
The settlement started growing in the 16th century around the Venta del Ronco, which was located on the site of the present-day Plaza de la Constitución.
The original village was under the jurisdiction of Santa Olalla del Cala de Huelva.
It was destroyed and rebuilt during the war of Independence.
In 1808 the alderman of El Ronquillo killed a French courier who carried plans of great importance for the unfolding of the war. In recompense the village was granted the title of municipality in 1820, when it became independent of Santa Olalla del Cala.
Ronquillo, El
Municipio
The weather today in Ronquillo, El
Max

20

Min

17

Max

68

Min

62
°C
°F