Enix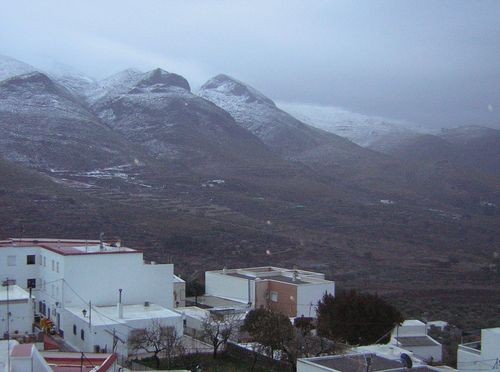 Read more
Read less
Village situated in the Sierra de Gádor, the principal characteristic of which is the abundance of water it possesses in its AREA. This is the biggest treasure to be had in this province, greater than the mines, now abandoned, which previously brought it wealth. Apart from that, the village is a point of white light surrounded by semi-arid ochre-coloured land. It is a rustic enclave of Moorish origin which preserves its original features in its architecture of narrow graded streets with white flat-roofed houses over which the Parish Church stands out.
History
Its name seems to come from the term of Germanic origin Nix, which is related to fountains and springs. There are records of its existence since the Germanic people came to the Peninsula.
The Arabs respected its name, calling it El Nix. It belonged to the AREA of Almexixar together with Felix and Vicar. The Moorish uprising of 1568-1570 was put down by the Marquis of los Velez. The Moors who did not die in the war were reduced to slavery. After the expulsion of the Moors it was repopulated by people from Castile and Levante. The Council of Granada changed its name to the present one.
During the XIX century the mining fever of the Sierra de Gador affected this village. In the "Marchal de Antón López" or "Marchal de Enix", there are traces of its mining activity in the Carmen mine, nowadays abandoned. From this period comes the sad memory of the deforesting of its mountains. The woods were so impressive that many place-names related to them are still in use: "Loma de la encina", "Barranco del madroño", among others.
Nowadays the traditional crops of olives, almonds and vines are for family consumption and the majority of the village make their living from the work of reaforestation and the greenhouses to the west.
Enix
Municipio
The weather today in Enix
Max

20

Min

16

Max

68

Min

60
°C
°F