Esperanza Fernández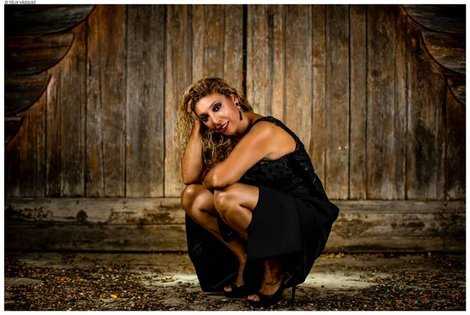 Full name
Esperanza Fernández Vargas
Biography
Esperanza Fernández Vargas was born in Sevilla in 1966. This singer was initiated in flamenco listening to her father, the singer from Triana Curro Fernández. Her brother Paco is a guitarist and Joselito is a dancer, and so all the family is professionally dedicated to this genre. At the beginning her chosen form of artistic expression was dance, she received classes from Pepe Ríos and Manolo Marín. However it was her devotion to Lole Montoya which motivated her to excel in song. In 1975 along with her brothers she formed a group La Pandilla Gitana, which meant her professional debut. She worked in Mario Maya´ show Amargo. In 1994 she was awarded the Andalusian Youth Culture Prize. She is a progressive singer. She knows orthodox flamenco to perfection, but at the same time searches out for other music such as jazz, with whose musicians she collaborates frequently.
Discography
1995 El Amor Brujo - Esperanza Fernández con la Joven Orquesta de Andalucía, Director: Juan Udaeta
1996 El Amor Brujo vers. 1915 - Orquestra Simfónica de Barcelona i Nacional de Catalunya. Director: Edmon Colomer
1996 Camarón - Antología (La Primavera (Rumba), Esperanza Fernández track 3-17) (3xCD, Comp) Mercury 532 929-2
1998 Les Voix de la Paix / Voices for Peace - Varios - Por aquí te quiero ver (Esperanza Fernández) (CD, Álbum) Auvidis Chorus, The International Yehudi Menuhin Foundation AC 6461
2001 La Vida Breve con Orquesta y Coro del Teatro Lírico di Cagliari (2001) Director: Rafael Frühbeck de Burgos
2001 Manuel de Falla - El Amor Brujo con la Orquesta Nacional de España Director: Rafael Frühbeck de Burgos, Voz: Esperanza Fernández, piano: Josep Colom
2001 Esperanza Fernández (CD, Álbum) BMG Ariola España 74321 86241 2
2002 Pasajes / Passages (Jazz Viene del Sur) - Perico Sambeat, Jeanne Lee, Gerardo Núñez, Paolo Fresu, Esperanza Fernández, Julián Argüelles, Carlos Martín, George Colligan, Manuel Soler, Fareed Haque, Javier Colina, Marc Miralta (CD, Álbum) Resistencia RESCD135
2006 Sur - Dorantes / Di, di, Ana (Esperanza Fernández)
2007 Recuerdos - Esperanza Fernández (CD, Álbum) Discmedi COB 4350-02, DL: B 22087-2007. Cód. Barras: 8424295043504
2013 Recuerdos. Reedición del primer trabajo de Esperanza Fernández en un digipack de lujo a modo de pequeño vinilo. Discmedi DM 5048 02
2013 Mi voz en tu palabra - Canta a Saramago (CD, Álbum) Discmedi Blau DM 5069-02
Further information
Premios y reconocimientos:
1994 Premio Andalucía Joven Flamenco.
2006 Premio Clara Campoamor en su XII Edición.
2007 Premio Mejor Disco Flamenco "Recuerdos"
2007 Premio programa "El Público" de la TV Canal Sur, por unanimidad, a su segundo CD "Recuerdos".
2007 3 Premios "Flamenco Hoy", de la Asociación de la Crítica Nacional de Flamenco, en su IX edición a su disco "Recuerdos". Premios: como Mejor Disco de Cante, Mejor Productor y Mejor Guitarra de Acompañamiento.
2008 Giraldillo del Cante concedido por la XV Bienal de Flamenco de Sevilla, como mejor exponente de interpretación de las formas flamencas tanto en su acepción tradicional como en sus nuevos lenguajes.
2009 Premio Al Andalus.
2009 Premio Gitano Andaluz en la XII edición.
2011 Medalla de la Ciudad de Sevilla.
2015 Premios de Cultura Gitana, concedido por la Fundación Instituto de Cultura Gitana el 8 de Abril de 2015.