Estepona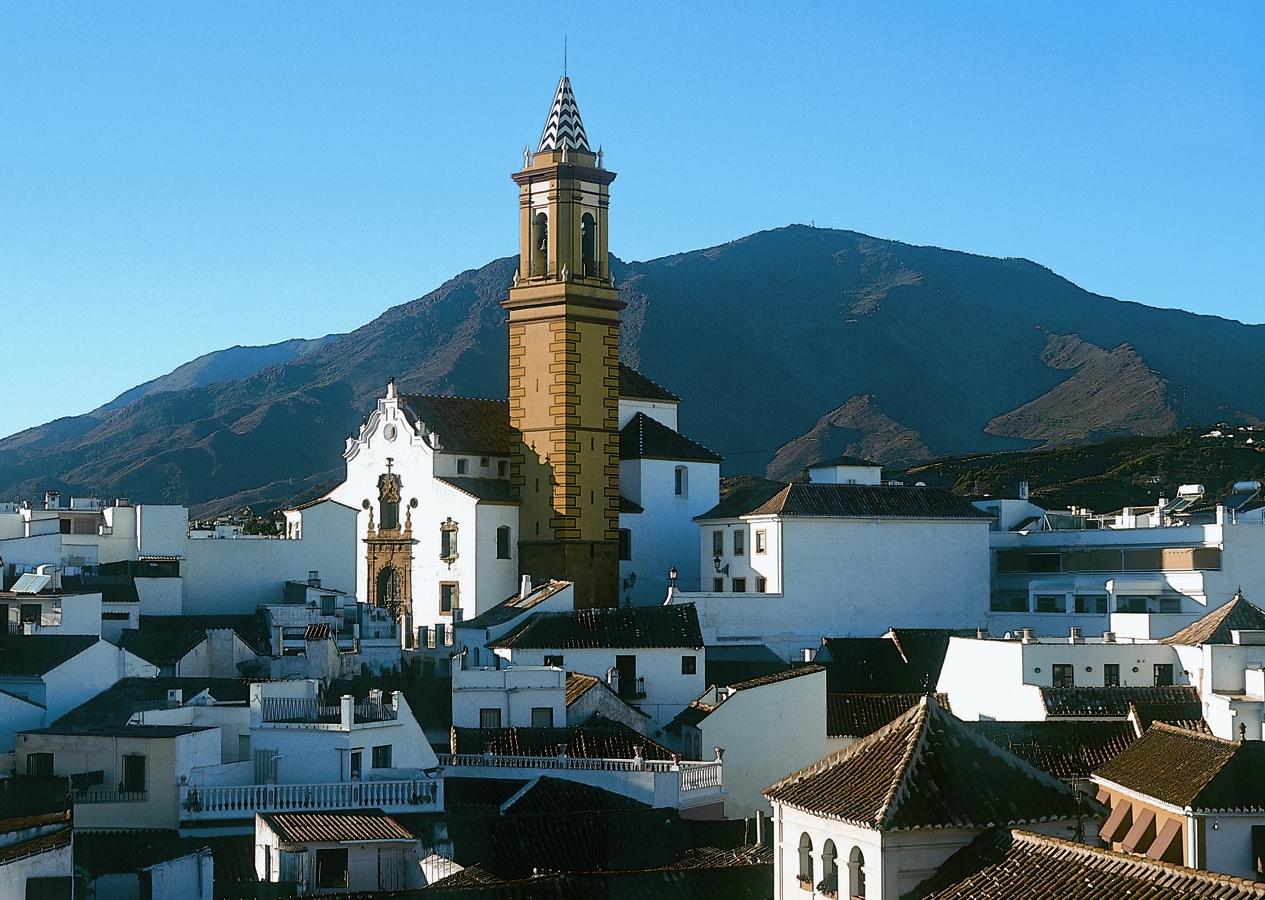 Read more
Read less
Estepona, in a privileged setting, captivates its visitors in every nook. Its refurbished old town, one of Andalusia's most beautiful, offers tourists the chance to enjoy a real urban garden, "The Costa del Sol Garden".
Its labyrinth of white streets, adorned with picturesque flowerpots in bloom, give it the essence of a coastal Andalusian town. It conserves its customs and traditions in perfect, harmonious coexistence with its more modern, tourist appearance.
History
The Phoenicians, Romans and Arabs all feature in Estepona"s history.
In the 9th and 7th centuries B.C., the Phoenicians came to these shores, founding settlements and mixing with local tribes.
At the end of the 3rd century B.C., the wars between the Carthaginians and the Romans ended with the conquest of the Iberian Peninsula by the latter. The most important settlement of the Roman era is to be found near the River Guadalmansa, where there are remains of baths which may have belonged to the Roman city of Salduba.
At the beginning of the 8th century, the Moslem conquest took place. A fortress, El Nicio Castle, was built, and, later, during the reign of Caliph Abderraman III another was constructed and given the name Estebbuna Castle, which is still an enigma today as nobody has ever managed to decipher the meaning of this denomination.
In 1456, Estepona was captured by the troops of King Henry IV of Castile. After the 1492 reconquest of Granada, Estepona"s strategic position influenced the Catholic Monarchs" decision to rebuild the old Moslem castle, reinforcing the south side and adding a separate fortress known as San Luis Castle as well as erecting a number of watchtowers along the whole of the Estepona coast.
Protected by the fortress, 30 families settled in Estepona, and the present-day town is directly descended form this castle, initially developing within its walls and, later, when their protection was no longer essential, stretching beyond the walled AREA, local stone being used to construct new houses.
In 1729, a royal decree signed by Philip V granted Estepona independent town status, thus freeing it from the jurisdiction of Marbella.

Estepona
Municipio
The weather today in Estepona
Max

29

Min

21

Max

84

Min

69
°C
°F