Facinas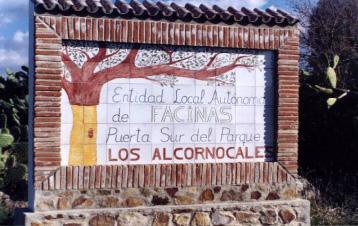 Read more
Read less
Facinas is a beautiful village near Tarifa, situated in the Campo de Gibraltar region, very close to the coast but with a distinctly mountain feel to it.

It perches at the south-west end of the Béticas mountain range, on the north-west face of the Sierra de Saladaviciosa mountains, which together with the Fates and Enmedio mountains form the range that cuts across the municipal district of Tarifa.

Despite a deep-rooted tradition of farming and livestock raising, nowadays the principal pillars of its economy are the hotel and catering trade, construction and various activities concerned with the maintenance and exploitation (firewood and cork) of the publicly owned land in the Alcornocales Nature Reserve, plus a firm commitment to rural and coastal tourism.

History
There is ancient evidence to suggest that this area was frequented and settled by groups of hominids as early as the Lower Palaeolithic (approximately 18,000 years ago). Paintings from this period have been found in the Cueva de las Palomas I and Cueva del Moro caves, not far from the town.

During the Metal Age these ancient settlers built funerary and cultural constructions in Facinas, and three dolmens and a menhir have survived to this day.

The Romans bequeathed the name of Facinas, which is thought to derive either from the Latin "Fascinas" (meaning 'stack of wheat sheaves') or from the proper name "Faucius" or "Faucio", which added to the suffix "-ana" means "private property belonging to Faucio". Meanwhile, there are several tombs carved out of sandstone, which are very common in the region, dating from the latter days of the Roman Empire.

The oldest written reference to Facinas dates from 1154 and corresponds to a mention by Al-Idrisi, a geographer from Ceuta, who states that the "alquería Faisana" between Algeciras and Medina Sidonia had a "market and a considerable population".

During the 19th century, the exploitation of the publicly owned land and the vast private estates attracted numerous day labourers. One of the most important activities was the production of wheat, which was used to make a dark-coloured bread called "pan macho", at "molinos maquileros". These were mills where a "maquila", or percentage of the ground produce was given as payment to the miller for his work. The mills were activated by the force of the water falling through a type of drain pipe. Nowadays, all six such mills in the town are defunct.

In December 1990 Facinas gained the status of Ward, and with it a certain independence from the town council of Tarifa.
Facinas
Pedanía
Township of Tarifa