Fines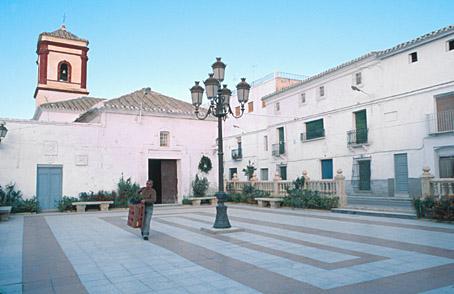 Read more
Read less
Village situated in the Valle del Almanzora, in the marble zone, principal economic activity of this and all the neighbouring villages. The surrounding lands are dedicated to the cultivation of cereals, corn, olives and vines. In the village itself, the Mudejar style parish church stands out.
History
Village situated on a plain on the left bank of the river Almanzora; previously it was situated on the opposite bank on a rocky hill. Its proximity to the marble quarries of Macael determined its economy long ago.
Although we know fairly little about its origins, it is known that in the Al-Andalus period it belonged to the State of Tahal and that with the Christian conquest, the Catholic Monarchs gave this village to don Alonso Fernandez de Cordoba, master of Alcaudete and Montemayor in 1492.
In the War of the Alpujarras the villages in this valley stood out during the events of the war and the subsequent expulsion of the Moors. Gines Perez de Hita tells of numerous occurrences at this time related to Fines and other neighbouring villages. El Tuzani, protagonist of this author's work , was from this town. He was accused of having facilitated the escape of the Tijola Moors and of having killed the Christian who murdered his lover.
Fines became an independent municipality in 1850. On its shield two of the historic activities of the village are reflected; the extraction of marble and the dedication to agriculture, represented by three corn cobs. In the year 1837 the first modern factory for sawing and cutting marble was opened. Currently, this activity (there are ten marble workshops) is combined with agriculture. Olives, cereals, vines and corn are grown.
Fines
Municipio
The weather today in Fines
Max

29

Min

19

Max

84

Min

66
°C
°F