Hotel Reina Cristina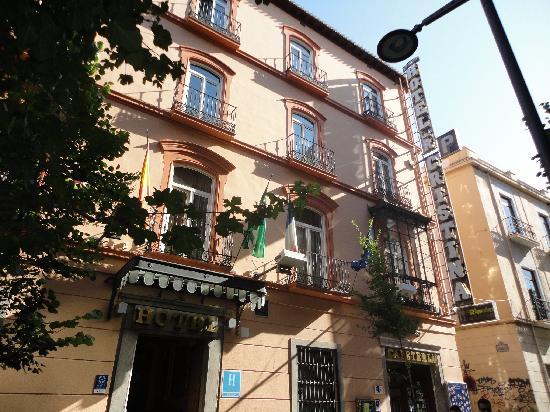 Read more
Read less
Hotel Reina Cristina is set in what was once the Rosales family house, where poet Federico García Lorca spent his last days. It is close to the Cathedral, in the heart of Granada's commercial and social centre.
The hotel's façade and interior have exquisite decoration. In addition to this the hotel proprietors offer unique hospitality – they are true hotel and catering professionals – alongside a carefully selected team of staff that certainly set this hotel apart.
All rooms have special décor and all the creature comforts and services: full bathroom, direct-dial telephone, television with a range of European channels, piped music, minibar and heating/air conditioning.
Services and infrastructure
Accessible for handicapped
Bar
Cleanning Service
Conference rooms
Entertainment
Facilities for Disabled
Internet connection
Parking
Rent a car
Restaurant
Room service
Unique building
air conditioning
Target audiences
Lgbti, Friends, deal, Couples, Seniors, I travel alone, For families, young people
Segments
Leisure and fun, Gastronomy, Meetings and Congresses, Culture
Registry number
H/GR/00878
Specialties
Congresses and Business Meetings, Gastronómico, Familiar, Monuments
Quality brands
Declaration of responsibility for anti-Covid measures