Güéjar Sierra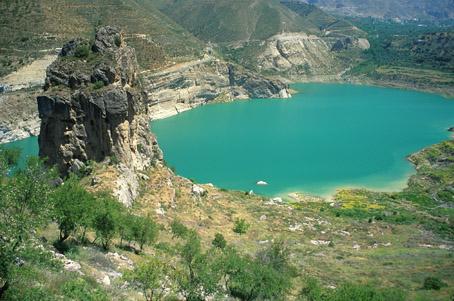 Read more
Read less
Güejar Sierra is located on the northeast face of the Natural Park of Sierra Nevada.
The village sits at 1,084 m in altitude, and enjoys not only the proximity of magnificent sites in the Natural Park of Sierra Nevada but also to the city of the Alhambra, which is only 16 km away.
History
The history of this village runs in parallel to nearby Granada.
After this land was re-conquered by the Catholic Monarchs, the locals joined the first Moorish uprising in 1500 but the village was taken by the troops of the Gran Capitán and the Count of Tendilla. The harsh repression of this uprising as well as the following expulsions of Moors left this area temporarily inhabited.
It would be resettled under Philip II, with a hundred families from various backgrounds and under the jurisdiction of Granada.

The neighbors revolted against the rule of Granada and the municipality gained its independence on July 23, 1575. In one of the conditions of the agreement signed between the neighbors and the Granada authorities, Güejar Sierra would give the necessary galingales and reeds every year for the Corpus Christi procession in the capital.
Güéjar Sierra
Municipio
The weather today in Güéjar Sierra
Max

19

Min

11

Max

66

Min

51
°C
°F