Iznájar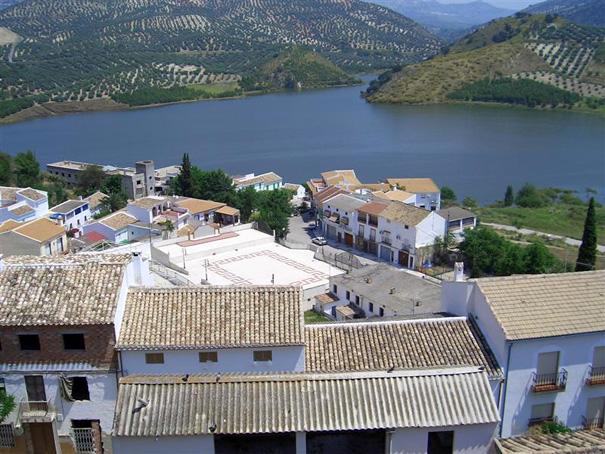 Read more
Read less
Municipality within the Subbetic Montains, south of the province, bordering the province of Granada and Málaga. It is composed of vast fields of olive trees and undulating terrain of mountains, and is included in the Natural Park of Sierra Subbética, which has a strong relief of limestone hills and valleys full of oaks and gall oaks and poplars in banks of watercourses.
The town, situated on a hill overlooking the great Iznajar reservoir on the Genil river, is a core of narrow streets, winding hill with whitewashed houses that seem to hang over the water, forming an image of great beauty and local color. The Castle, situated at the top, is the perfect item to complete this singular place.
History
The Arabs called this town Hins Ashar (meaning 'stone castle'), which suggests that it was founded around the 8th century (its founder is thought to have been Fald ben Salama). During the Late Middle Ages, it would be held alternately by the different bands, being on the border between the Kingdom of Granada and the surrounding Christian territories.

According to Al-Idrisi, in the 12th century it had a large population and a much frequented market.

The last Christian conquest of the city took place in 1431, during the reign of John II.

Following the dynastic feuds between Henry IV and Prince Alfonso, in 1466 the town passed into the hands of Diego Fernández de Córdoba, Lord of Baena and Count of Cabra, along with the towns of Rute and Zambra.

In the 19th century, Iznájar was the breeding ground for the most important forces that supported the uprising led by the vet of Loja, Rafael Pérez del Alamo (in other sources, Pérez del Llano), which marked the beginning of a great popular revolt, the first of what Díaz del Moral called "indigenous socialism".

Eminent citizens
Julio Burell, minister.
Cristobal de Castro, writer and journalist (1874-1953).
Iznájar
Municipio
The weather today in Iznájar
Max

24

Min

16

Max

75

Min

60
°C
°F