Iznatoraf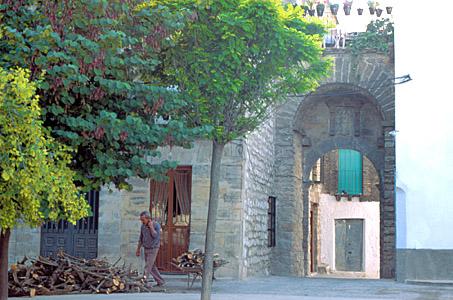 Read more
Read less
This hilltop village, which dominates the mountains and surrounding olive groves, is situated to the east of the province. It preserves a labyrinth of narrow, winding streets, within a walled AREA of Arab origin; and because of this, the village was declared Historic Artistic Site. One of its monuments of interest is the Church of Nuestra Señora de la Asunción.
Part of its municipal district is included in the Sierras de Cazorla, Segura and Las Villas National Park, the largest protected natural space in Spain: an orographic labyrinth of valleys, calares, gorges, mountains and flat lands of enormous hydrological importance (due to the numerous rivers and streams which spring within the Park); of great botanical importance (different varieties of pine trees and a lot of endemic species); it is also important aesthetically and from a wildlife point of view. Because of this, it is one of the most visited and frequented natural spaces in the country.
History
From very ancient times, the village honours its name being surrounded by walls and small forts. It is said that Pompey, after his defeat in the battle of Munda, took refuge in the village fortress.
During the al-Andalus period, it was famed for being impregnable, and received the name of Hizna-Toraf or Haznaltoraf.
The Christian conquest was led by King Fernando III in 1226. In 1245, the village was given Municipal Bylaws and some privileges. King Alfonso X gave it to the Archbishop of Toledo.
Its parish church had a priorate and three benefices. It was the head of the Archpriesthood and Villanueva del Arzobispo, Villacarrillo and Sorichuela belonged to it; together they formed the Four Villages (las Cuatro Villas).
The villages with their maze of white houses have been declared Historic Site.

Eminent citizens
A. Tavira y Almazán, bishop and humanist.
Juan Leal Morales, escriturista.

Iznatoraf
Municipio
The weather today in Iznatoraf
Max

32

Min

13

Max

89

Min

55
°C
°F