Jabugo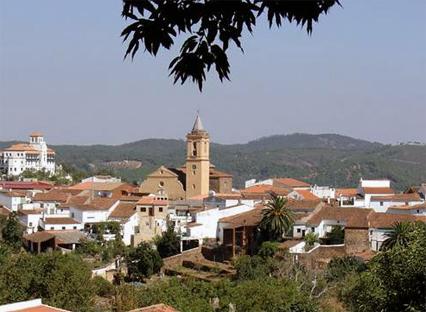 Read more
Read less
Village situated in the Sierra de Aracena y los Picos de Aroche Natural Park, one of the most important protected spaces of the Community, which occupies the whole of the north of the province with its meadows and small rises in the ground, covered predominantly in holm oak woods, cork oaks, chestnut trees and scrub through which numerous streams flow forming an extraordinarily beautiful and attractive landscape which is ideal for livestock, especially pigs which find the conditions here ideal.
To speak of Jabugo, is to speak of the ham capital and the products of the Iberian pig as it has been the main producer of this exquisite food for a very long time. It also offers other elements of interest such as Saint Michael's Church (Property of Cultural Interest), the Mora Cave or the Becerro.
History
The history of Jabugo was linked to that of Almonaster until the XVII century, when don Luis Marquez de Avellaneda, lord of Almonaster, granted his consent for it to become independent.
A few years later, Carlos II granted it independent jurisdiction.

Eminent citizens
Federico Martin Delgado, painter.
Jabugo
Municipio
The weather today in Jabugo
Max

31

Min

19

Max

87

Min

66
°C
°F