Palacio del Virrey Laserna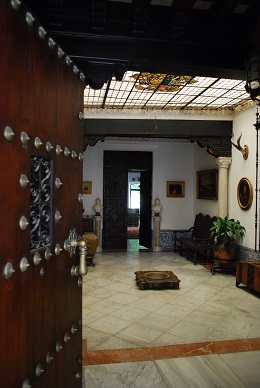 Read more
Read less
Discover the spectacular beauty of the Virrey Laserna Palace located in Jerez de la Frontera, since the distribution of Alfonso X the Wise in the 13th century, the estate has been handed down from generation to generation.
Discover through our guided tours the exciting history of General José de Laserna y Martínez de Hinojosa I, Count of the Andes, hero of the War of Independence, last Viceroy of Peru and Spain in America, that resided in the palace during the late 18th century and early 19th.
The Virrey Laserna Palace offers you the chance to peek into the private quarters of a noble's home. Exploring its interior is an invitation to travel back in time and discover the way of life of a family with deep-seated roots in Spanish history.
Tuesday to Saturday from 10 am. to 2 pm. and from 5 to 8 pm. Sunday from 10 am. to 2 pm.
General: € 7 Residents in Jerez: € 4
Services and infrastructure