Granjuela, La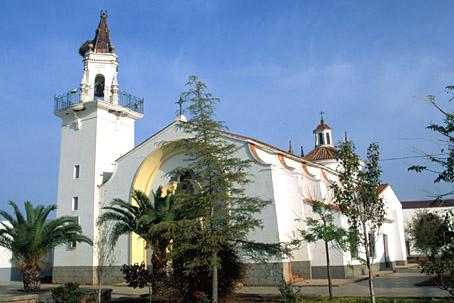 Read more
Read less
A small village located in the Alto Guadiato region, in the north of the province. Its landscape consists of cereal fields which, little by little, are taking over the traditional holm oak groves. In their midst stands the village itself, of irregular design, which is characterised by its cleanliness and tranquility.
History
Its origins date back to 1476, when a group of inhabitants of Fuente Obejuna left their town village in flight from the atrocities commited by the Commander of Calatrava, Fernan Gomez de Guzman.
The hamlet of La Granjuela was dependent on Fuente Obejuna until 1817, when it joined with Los Blazquez, Esparragosa, Los Prados and Valsequillo to form the village of Cinco Aldeas (Five Hamlets), its municipal independence following some time later.

Granjuela, La
Municipio
The weather today in Granjuela, La
Max

32

Min

16

Max

89

Min

60
°C
°F