Museo de Arte Contemporáneo José María Moreno Galván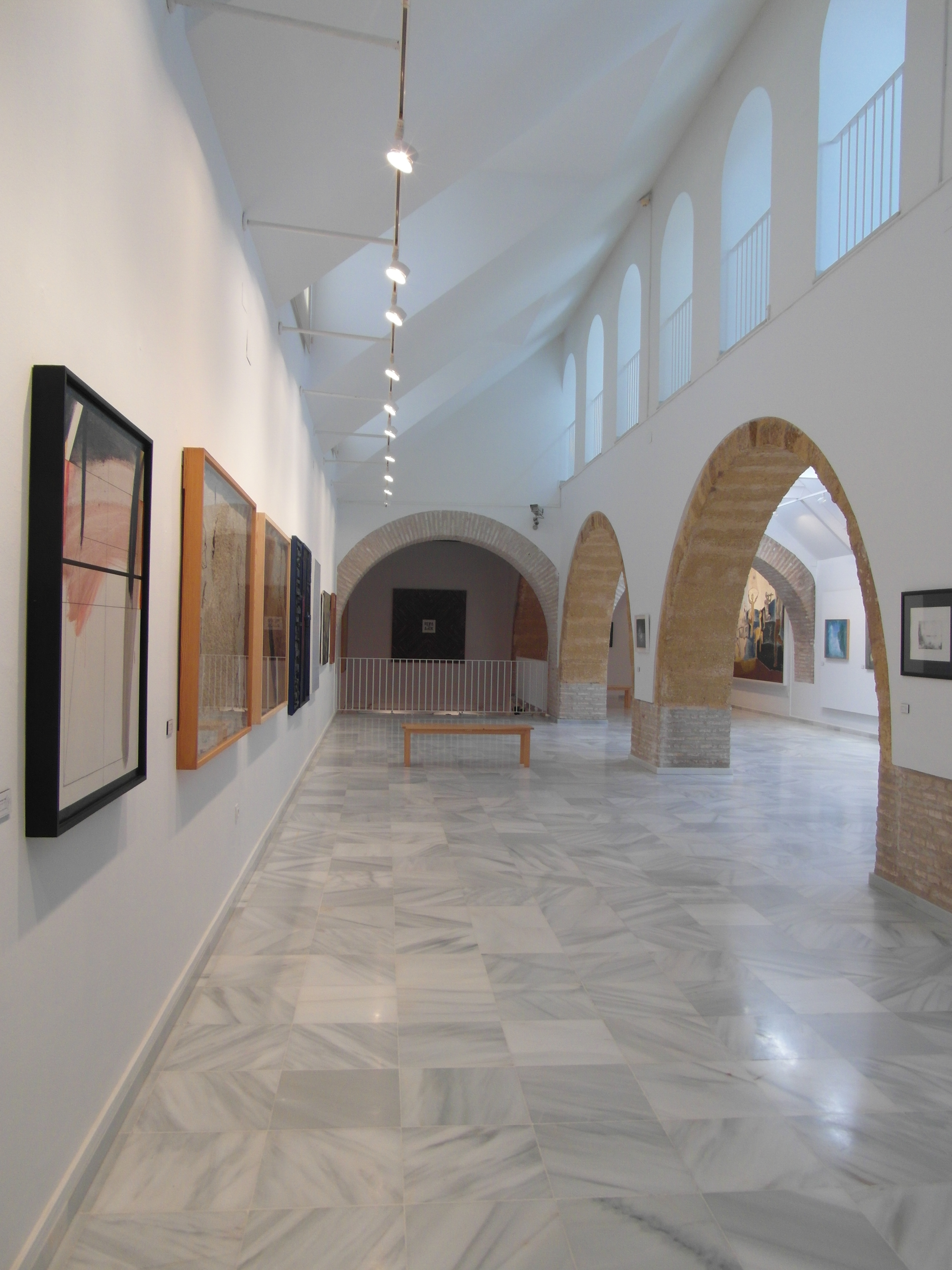 Read more
Read less
Founded in 1995, the José María Moreno Galván Museum of Contemporary Art, in La Puebla de Cazalla, was the first space to be dedicated to contemporary art in the Province of Seville. Under the shadow of the eminent art critic that provides the museum with its name, it hosts temporary exhibitions by young artists and has a first class permanent collection, with works by artists such as Picasso, Miró, Matta, Oteiza, Tàpies, Millares, Ginovart, Lucio Muñoz and José Guerrero, among others.
The exhibition design of the José María Moreno Galván Museum of Contemporary Art is structured according to the three floors it comprises.
The ground floor is used exclusively for temporary exhibitions in different formats and supports, such as painting, drawing, engraving, sculpture, photography, video art, facilities, performances…
The first floor houses the majority of the museum's permanent collection, which includes works by Spanish and international avant-garde and post-vanguard artists, although there is a greater presence of artists from Andalusia. Different styles and movements can be found here, including cubism (Pablo Picasso), surrealism (Joan Miró, Roberto Matta), abstract art (José Guerrero, Jaime Burguillos, Joaquín Meana, Juan Suárez), informalism (Antoni Tàpies, Manuel Millares, José Guinovart, Lucio Muñoz, Ignacio Iraola, Joan Vila-Grau), geometric abstraction (Ignacio Tovar, José María Báez, Ricardo Cadenas, José Ramón Sierra), new figuration (Cristino de Vera, Antonio Rodríguez Valdivieso, Pascual de Lara, Jiri Dokoupil, Carmen Laffón, Joaquín Sáenz, Félix de Cárdenas, Curro González) and conceptual art (Diego Santos, Rogelio López Cuenca, Rodríguez Silva). This floor is completed with sculpture pieces by Jorge Oteiza, Eduardo Carretero and Rolando Campos.
Finally, the two towers on the second floor are dedicated to Francisco Moreno Galván, in a room that includes painting, drawing, flamenco posters and letters, and to Diego Ruiz Cortés, with a sample of his evolution from figurative painting to geometric painting. In addition, this museum continuously screens José María Moreno Galván documentaries. "La autocrítica del arte y Francisco Moreno Galván". "La fuente de lo jondo".
Friday, from 5.30 pm. to 8.30 pm. Saturday and Sunday, from 11 am. to 2 pm. and from 5.30 pm. to 8.30 pm. Guided visits by appointment on the phone 954 499 416.
Services and infrastructure
Target audiences
Seniors, Professional, For families, I travel alone, deal, Friends, young people, Lgbti, Couples