Luque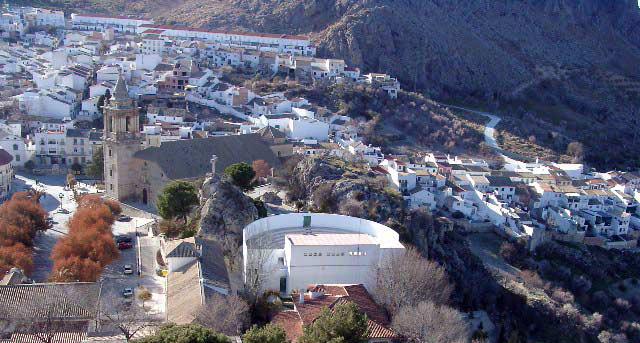 Read more
Read less
A village situated in the south east of the province, in an area which extends from the mountains belonging to Sierra Subbetica Natural Park, with their high limestone peaks and valleys filled with holm and gall oak groves, with white poplars lining the river banks, to the countryside, devoted to cereal and olive cultivation, which is home to one of the province's most important wet zones, Conde Lagoon or Salobral, declared a Nature Reserve, which is inhabited by a number of migratory bird species.
The village itself, which has a long, rich history, stands at the foot of Tajo del Algarrobo crag, stretching across the mountainside, and is teeming with places of interest, such as the remains of the Castle, Our Lady's Church and the Clock Tower.
History
Neolithic remains found at Cueva del Toril and a series of other archaeological discoveries bear witness to village's antiquity, situating it among the oldest in the province.

Roman relics also exist at Cerro de la Almanzora and El Salobral, as well as Iberian sites in Los Castillarejos.

In the year 909, it was expressly mentioned for the first time by Ibn Hayyan. Its Arabic name was Hins Lukk.

The Castle is a relic of the village's Moslem occupation. Located at the foot of the Betica mountains, it was built on the orders of Mohammed I (9th century) and later reconstructed by the Nazaries in the 13th century.

Captured by Ferdinand III in 1240, his son Sancho IV later ceded the village to the city of Cordoba.

It fell into Moslem hands once more, only to be definitively conquered by Alfonso XI in 1347, thanks to a stratagem devised by three brothers, Luis, Alonso and Anton Luque, whose surname was adopted as the village's name. King Henry II gave lordly control of Luque to Don Egas Venegas, Lord Mayor of Cordoba.

Eminent citizens

Antonio Lopez Ontiveros, decan of the Faculty of Philosophy and Arts in Cordoba.
Isabel de Arrebola, "La Roldana".
Luque
Municipio
The weather today in Luque
Max

12

Min

6

Max

53

Min

42
°C
°F